July 15, 2021
There is only one device that works equally well no matter where your employees are working: the mobile phone.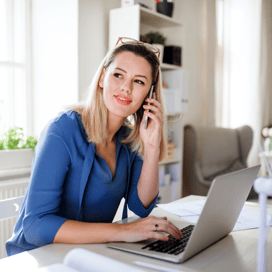 Last year's forced cut-over to Work-from-Home practices and now the emerging hybrid work models saw a rise in the use of various video conferencing and similar apps.
But now many companies are permitting employees to work from any location. Mobile phones are the only devices that can provided consistent, business quality communications equally well at home, in the office, on the train, in the coffee shop, or on the beach.
As numerous business analysts and operations gurus have pointed out, ensuring consistent communications of a high quality is critical to maintaining or even enhancing the productivity of workers in non-traditional work settings.
New Work Models
Recent research shows that 52 percent of US employees would like their organizations to adopt more flexible hybrid work models. In addition, 33 percent said they are likely to change jobs if they have to return to fully onsite, in-office work.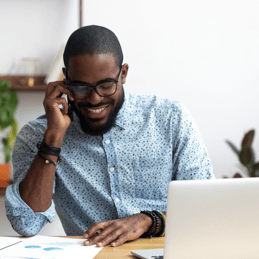 Workers have learned during the pandemic that hybrid models – a combination of onsite and offsite work – have many personal advantages, such as commuting time saving.
But a hybrid model also has advantages for organizations, including the recent finding that work-from-home could lift productivity in the US economy by 5 percent. That same research found that full-day at-home work will increase post-pandemic from 5 to 20 percent.
LinkedIn's UK Workforce Report, analyzing job postings from June 2020 to June 2021, shows companies are responding. Job listings offering work-from-home have risen across the board.
Some even predict that future talent recruitment wars may be more about the freedom to work from anywhere rather than office perk
s and free stuff.
All of this rapid change is forcing companies to meet the challenge of how to manage and support the new hybrid models, and mobile phones are critical to that.
The Need for Native
The traditional approach to Mobile Unified Communications is to deploy mobile-phone-based apps that users are required to activate to make business calls.
But these UC apps are "over-the-top" and use data services, so call quality is often poor and can be greatly affected by network congestion. The apps themselves are not intuitive to use, and research shows that users ignore them almost 100% of the time. Users instead turn to using the native phone dialers and end up conducting a lot of business with personal phone numbers.
On top of the user acceptance problem, the apps create headaches for company IT in terms of supporting the software across the many different types of phones in use by employees. Training and enforcement of the usage policies are also problematic.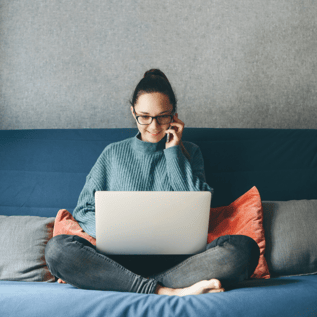 The answer to this app problem is to do away with it. Instead, tie the mobile phone's native interface and native communications into the corporate communications platform.
The Mobile-X service from Tango Networks is the industry's premier example of how native mobile communications can be integrated directly into a corporate Unified Communications (UC) deployment.
Via its patented implementation of Fixed-Mobile Convergence technology, Mobile-X ties any mobile phone natively into a corporate UC platform, creating full-featured Mobile UC.
That capability eliminates the hassles and poor user experience around legacy mobile UC apps because the mobile phone's native interface becomes an extension of the corporate communications system.
Employees can use their native phone interfaces to operate features like call forwarding, hold and conferencing. It's just like they are carrying landline desk phones in their mobile phones.
The Work-from-Anywhere Communications Solution
These benefits are why the Mobile-X service is becoming the communications solution of choice for companies seeking to maximize productivity of Work-from-Anywhere employees.

That includes programs for working from home, remote working, telecommuting and business continuity. We also see that the service generates a huge productivity boost for deskless workers, employees in hybrid work environments, and especially workers on the go with mobile jobs.
Our Mobile-X service is available only through our value-added reseller and CSP partners.
Want to learn more? Fill out the form and we will be in touch: