July 20, 2020
Despite the widespread adoption of mobile unified communications applications over the last several years, the true promise of using UC on mobile devices to generate gains in productivity, revenue, and to achieve cost savings often remains unfulfilled.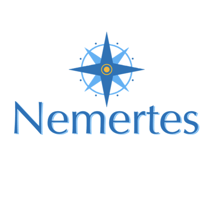 Nemertes Research's 2020 global study of more than 525 organizations found that nearly 24.4% of participants had deployed mobile UC applications to their employees (to an average 49% of employee phones). Another 21.2% plan to deploy mobile UC clients by the end of 2021, while 24.2% are currently evaluate a potential future deployment.
To determine approaches that correlate with success, we identified a group of companies who had achieved above average return on investment for their overall UC investments, based on measurable gains in productivity, cost savings, and/or revenue increases. We find that those using mobile UC apps were nearly 2x as likely to have been in our success group versus those who were planning to deploy such apps, evaluating a deployment, or who had no plans to deploy.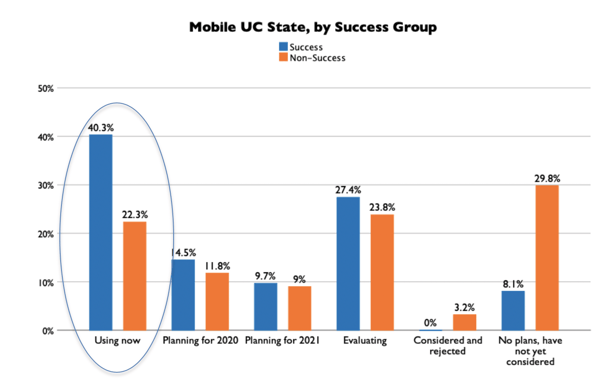 Even as mobile UC app adoption becomes widespread, just 5.7% of those with IT-provided UC apps use them for making phone calls. Workers by and large still use native dialers provided by mobile operating systems to place and receive phone calls, or to text fellow employees, customers, and other business colleagues.
The lack of utilization of mobile UC apps for phone calls creates a hole in enterprise UC strategies. Potential issues include:
A lack of ability to ensure compliance such as call recording, or protection of personally identifiable information (PII)
Inability to track calls via integrations with customer resource management (CRM) platforms
Confusion in meetings as workers dial in from personal cell phone numbers and aren't recognized by the meeting application
Sharing of employee's personal phone numbers with customers, prospects, and/or others outside of the organization results in loss of visibility and control of communications
Those receiving phone calls will not see caller ID information indicating the call is coming from a company phone
Lack of analytics to enable knowledge of time spent on calls and characteristics of calls (e.g. internal, external to partners, prospects, etc.)
Inability to enforce calling policies such as restricting of outbound calls on legally mandated "no call days", or provisioning a centralized callback ID number
Potential higher costs, especially for international calls, or when roaming internationally
The primary reason why employees prefer their native dialer is one of convenience. The native dialer is what they are already used to using and have been using to make and receive calls on their mobile devices for years. It is often cumbersome to open a separate app and potentially log-in or activate a VPN to place a call. Using voice control capabilities such as Siri or Google Assistant, integrated with the native dialer, may be preferable to manually dialing a number. Additional reasons for preferring native dialers include poor voice quality when using VoIP to carry the call over a data channel back to the enterprise UC or cloud provider's platform, and a lack of personal address book integration.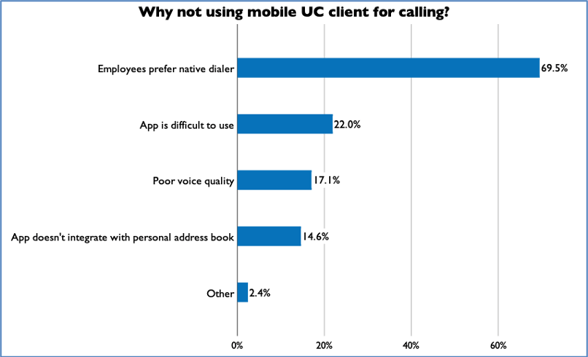 To address these issues IT has two choices, it can create an unenforceable mandate to require employees to use mobile UC apps to place phone calls, or it can adopt services that allow for integration of the iOS or Android native dialer with the enterprise phone system or cloud-based service. The later approach provides user choice and flexibility – it no longer matters whether or not employees make calls via the native dialer. Those calls are routed through the enterprise UC platform, providing all the benefits of application integration while ensuring enforcement of compliance, governance, and security needs. IT leaders seeking to gain control of their mobile users should consider solutions that provide for native dialer and UC integration to achieve mobile UC success.
This post is Copyright 2020 Nemertes Research. Published by permission.
About Nemertes: Nemertes is a global research-based advisory and consulting firm that analyzes the business value of emerging technologies. Since 2002, we have provided strategic recommendations based on data-driven operational and business metrics to help organizations deliver successful technology transformation to employees and customers. Simply put: Nemertes' better data helps clients make better decisions.