April 19, 2021
The business mobile communications opportunity is being highlighted across the industry.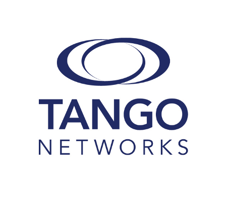 That's why we are excited to announce that two new team members have joined us to work with our channel partners to roll out new mobile unified communications services with our award-winning Mobile-X offering.
Michael Tooley has joined as our new head of channels in the United States, bringing with him a wealth of experience in leading channel sales and empowering channel partner teams.
In the United Kingdom we are pleased to welcome Graham Day to the team as a channel account manager. He brings with him a wealth of experience enabling channel partners to drive demand and revenue for products and services.
Michael and Graham are joining us at a prime moment to handle the surge in demand and interest generated by our Mobile-X service offering.
Mobile-X is the industry's first mobile communications service designed specifically for business users, to deliver the optimal experience for employees who need business-class communications to "work-from-anywhere."
The service has won a wide range of industry awards in the past year because it has become an essential part of programs adopted as businesses responded to the pandemic, including programs for working from home, remote working, telecommuting and business continuity. In fact, the service is proving to generate a huge productivity boost for deskless workers, those in hybrid work environments, and especially mobile workers on the go.
Based on our patented next-generation Fixed Mobile Convergence technology, Mobile-X provides a turnkey way for channel partners, including managed service providers offering UCaaS, to extend their offerings to mobile communications quickly and easily.
"We're delighted to be joined by two top-flight communications professionals of such high caliber," says Doug Bartek, our CEO. "The communications channel community is central to our success. With Michael and Graham on board, we look forward to working with our partners to capitalize on the exploding opportunity in business mobile communications."
"Mobile-X is clearly a game-changer for any channel partner offering business communications services," Michael says. "I am excited to work with the channel partners to roll out new services based on Mobile-X because it will be truly transformational for them and their customers."
Previously a leader in sales for value-added reseller ConvergeOne, Michael brings with him extensive experience across mobile and enterprise communications products and services, including key sales and marketing roles at AT&T and Avaya.
Graham concurs and adds, "Smart channel partners see a huge opportunity in offering integrated mobile services that create true mobile unified communications for their business customers. The productivity boost from business-class mobile communications means that these channel partners are delivering massive value and return on investment for their customers."
In addition to a range of channel sales management roles, Graham brings to Tango Networks nearly two decades of experience with Telefonica and O2, where he drove communications service offerings for enterprise and SMB markets.
Mobile-X is offered exclusively through our channel partners.
You can learn more about the service and opportunities for Communications Service Providers by clicking here.
Information about Value-Added Reseller opportunities is available by clicking here.
Or fill out the form below and we will be in touch to share more details.