July 28, 2021
It seems like a perfectly realistic proposition to use an over-the-top app to make and receive business calls on a mobile device. But there's a snag.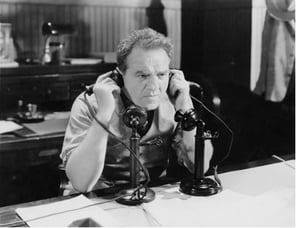 The human.
Research conducted by Nemertes of more than 525 businesses found that only about 5% of the workforce with IT-provided UC apps installed actually used them for making phone calls.
Workers by and large still use native dialers provided by mobile operating systems to place and receive phone calls, or to text fellow employees, customers, and other business colleagues.The problem?

Well, the problem is that the calls that were supposed to be routed via the host PBX now just get routed on the mobile network.

Why should you care?

These calls are then lost to all organizational policies requiring call and or text recording.

There will be no log of the call unless you want to scroll through bills, and certainly no recording needed for regulatory compliance, which could be a problem for that employee and the business.

What's the alternative?

It's quite simple: allow everyone to continue to use the familiar green button on their phone, the "native" dialer interface. There's nothing different to remember or do differently. There can be 100% compliance every time anyone makes a call, with the call details captured and recordings stored.
By incorporating next-generation Fixed Mobile Convergence technology, Mobile-X from Tango Networks turns any mobile phone into an extension of a Unified Communications platform, for true Mobile Unified Communications.
The benefits include having one mobile subscription and one SIM for all your users, and one point of control for all mobile voice, SMS text and mobile data services. You have the control to route communications, control costs and roaming and to enforce policies and compliance policies.
Possibly most beneficial is that Mobile-X allows users to operate business communications features with the native interfaces like they're using a desk phone. They can operate business calling features like forwarding and conferencing on their devices as simply as possible, with the native dialer.
In short, it ties the mobile phone's green button to your company's communications platform and compliance systems.
That in turn reduces the IT support tasks with user training and troubleshooting.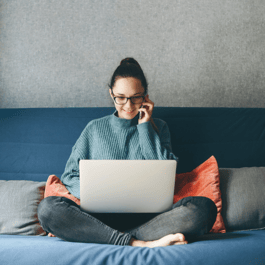 Mobile-X is the centerpiece of a wide range of use cases, including Mobile Unified Communications, mobile workforce communications, and programs for remote working, work from home, telecommuting and business continuity.

We sell Mobile-X only through our reseller partners.
So if you are a business get in touch and we can introduce you to one of our great partners, or if you are interested in becoming a partner please get in touch.
Just fill out the form and let's chat!