October 16, 2020
As pandemic response measures continue in countries around the world, one thing has become increasingly clear to business leaders: remote work or working from home is here to stay – and mobile communications is the key to making it easy.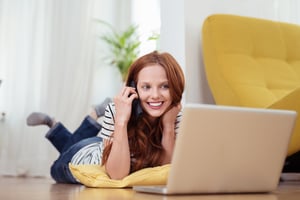 This week, cloud storage service Dropbox was the latest company to announce that it's designing its whole employee experience to be "virtual first," from IT to HR.
As part of its initiative, Dropbox has even open sourced a "Virtual First Toolkit" as an initial step.Dropbox is mandating remote work through June 2021 as a safety precaution. But it then plans to also incorporate collaborative spaces called "Dropbox Studios" in all current office locations for team gathering or in-person needs, "specifically for collaboration and community-building … employees will not be able to use them for solo work," according to the company.
Similarly, Twitter and Square have announced employees can work from home "forever." And Microsoft announced workers will have more flexibility to telework.
Likewise, Facebook CEO Mark Zuckerberg in May said he expects 50% of employees will be working remotely within the next decade. Australian software giant Atlassian announced it will no longer require workers to return to the office. And workplace chat app Slack also jumped on board.
In addition, companies such as Google, Ford Motor Company, American Express, and Uber have either offered or implemented mandatory extensions of their work-from-home policies through summer 2021. JPMorgan Chase said up to 30% of its staff will work from home on a rotating basis.
The vast evolution is allowing Dropbox to become more geographically distributed over time, the company noted. It will offer employees more choices of where to live, and the company a much wider area from which to hire.
That trend is already being reflected as some people have chosen to move out of Silicon Valley and look for more affordable and larger housing options. That's pushed down the historically high cost of rental housing in San Francisco, as an example.
Gyms, Pools, Restaurants ... When WFH is Work-From-Hotel
So, not surprisingly, workers are also pleased with the shift.
Those who have tired of their own homes have even found unusual and creative outlets, such as hotels offering special rates for bedrooms to be used as daytime offices, with the added amenities of pools and gyms.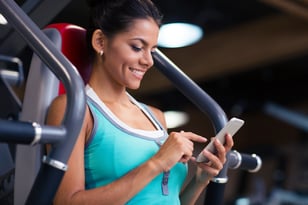 Dropbox's internal surveys found that 90% of employees feel more productive when working from home and do not want to return to the office full-time.
And Cisco Systems this week released a survey of 10,000 people across 12 markets in Europe, the Middle East and Russia for its Workforce of the Future research. It found the virus has rapidly shifted attitudes toward home working.
Two-thirds of workers have a greater appreciation of the benefits and challenges of remote work, Cisco found, and 87% wanted the ability to choose where, how and when they worked - blending between being office-based and working remotely, Cisco said in a report issued this week.
Mobile Communications Tools Drive Successful WFH
Cisco Vice President Gordon Thomson told Reuters news service that companies need to reconfigure how they operate to help meet the new demands, prioritizing effective communication and collaboration above all else.
We've seen this as a recurring pattern with the companies we are helping to adopt teleworking and remote working.
Many of these companies choose to embrace the Mobile First strategy, which makes mobile phones the primary communications tools for all employees.
This is accomplished by integrating mobile phones with your company's Unified Communications platform, in effect turning each mobile phone into the equivalent of a landline extension.
Mobile First results in greater employee reach and responsiveness for more efficient customer service and team collaboration. The strategy also permits employee mobile phones to use the company phone numbers for a consistent, polished identity in communications.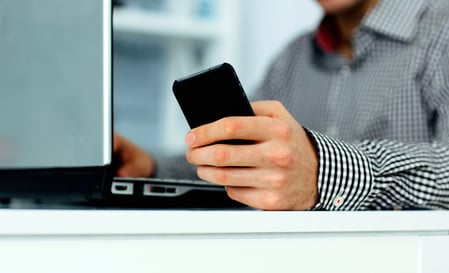 We've seen this strategy become the centerpiece of a wide range of use cases for a distributed workforce, including Mobile Unified Communications, mobile workforce communications, and programs for remote working, work from home, telecommuting and business continuity.
As recent research from Nemertes indicated, the most popular and effective way to achieve Mobile UC is to integrate mobile phones natively into the UC platform. That means users can operate business calling features using the native interfaces of their phones, without using the unpopular UC clients that used to be required for Mobile UC.
Also, today's Mobile First technology means the IT department has direct control over mobile voice and text communications. The IT team can route calls to cut costs, integrate mobile communications with collaboration applications and achieve other efficiencies for seamless communications.
Ready to explore going Mobile First to support your own Work-From-Home program? Get in touch with us today to explore how Tango Networks' Mobile-X service can help.