July 21, 2020
Just how much do business users hate the experience of common Mobile UC apps?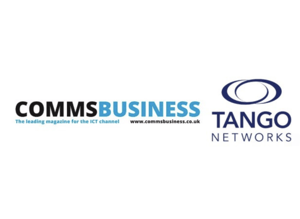 So much that only 5.7% of business users will make voice calls using the apps authorized by their IT departments, according to research just released by Nemertes.
Why is usage so low? Because the native mobile experience is strongly preferred, the research found.
How channel partners can deliver such a native mobile experience will be the focus of my webinar with Comms Business this Thursday.
Join me and Comms Business magazine editor David Dungay to explore how channel partners can offer mobile services that significantly improve service stickiness. Register here for the free session:
https://view6.workcast.net/register?cpak=3356694180198349&referrer=Tango
The Native Mobile Experience
Mobile communications truly are the lifeblood of most businesses, expanding the reach of corporate communications, boosting employee responsiveness and enhancing productivity.
Now as the COVID-19 pandemic has forced remote working into the forefront, many companies have come to rely on mobile phones as the primary employee communications tool, what we in the industry call a "Mobile First" strategy.
To date there are two main ways to extend a Unified Communications platform to mobiles. One is to use an over-the-top (OTT) app on the mobile phone, using the data channel of the mobile service. The other is to register the mobile device as an end-point for the UC platform, what we call "native" mobile UC.
With this trend in mind, the findings from Nemertes underscore how badly Mobile UC OTT app adoption is faring.
Irwin Lazar, Nemertes' VP/Service Director, found that only 24.4% of companies had adopted Mobile UC OTT apps and of those, only 1 in 20 users were willing to use the apps to make phone calls.
Instead, Irwin reported, users strongly prefer the native mobile phone experience for dialing and using the device.
This creates a number of headaches for corporate IT teams assigned to support mobile UC, including among many others:
Inability to monitor and record calls for quality control and compliance.
Calls come from personal numbers, not the business.
Inability to enforce policies or control costs.
The Superior Mobile UC Experience
Tango Networks' Mobile-X is the industry's first offering combining business-class mobility features in a turnkey, channel-ready native mobile service.
As the Nemertes findings show, users strongly prefer a native mobile experience because it is superior in many ways to the OTT app experience.
Our Mobile-X service enables users to activate business features with their native phone interfaces such as call forwarding, conferences and so on. Calls placed even on personal mobile phones will use the business's numbers. It's just like employees are carrying their office desk phones in their smartphones.
Incorporating a breakthrough implementation of fixed mobile convergence technologies, Mobile-X supports many use cases for a distributed workforce, including Mobile Unified Communications, work-from-home, remote worker, teleworker, telecommuting, connected worker and business continuity programs.
In fact, Mobile-X recently won a teleworking technology award recognizing how it delivers superior remote worker business communications during the COVID-19 pandemic disruptions.
Learn more about the huge new mobile market opportunity by registering for the webinar today: https://view6.workcast.net/register?cpak=3356694180198349&referrer=Tango