March 31, 2021
Mobile workers using simple self-destructing messaging functions in popular apps could ignite major legal repercussions for businesses with required regulatory recording and archiving.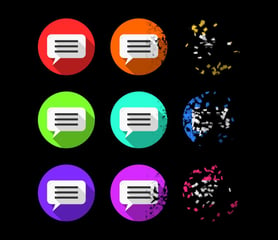 But as the remote working trend continues to rise – as well as now universal use of mobile phones for business communications – smart companies are enforcing compliance policies by ensuring communications on mobile are captured and recorded for compliance.
As sometimes happens, however, government is lagging behind the technical advancements being made in the private sector.
There are growing concerns that UK officials' and politicians' use of the self-destructing apps could erase their accountability and bypass open records laws. Recently, lawyers asked for a judicial review against their use of automatically disappearing messages, claiming the apps make it impossible to carry out required legal checks and potential archiving.
This recent wrangling also highlights existing difficulty with enforcing freedom of information act requests when politicians use private communications and encrypted messaging apps for government business.
We've seen it at all levels of politics. The use of private email applications and private phones by senior government officials became a flashpoint in multiple national elections.
But even out of the political spotlight, many types of business people fall under compliance rules that require the monitoring, recording and archiving of communications, such as in the financial services sector.
The key for enhancing both mobility and compliance is a multi-pronged approach:
1) Lockdown phones with mobile device management or similar controls to prevent the unauthorized downloading of apps such as over-the-top communications apps.
2) Capture and record voice and messaging communications with central recording solutions, just like is done with landline desk phones.
3) Implement IT control over native Mobile Unified Communications so that all voice and messaging are using the native mobile device, preventing "end runs" around compliance.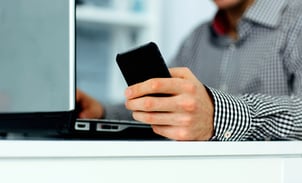 Business leaders have already figured out that Mobile-X from Tango Networks, available through our CSP partners, is central to these capabilities and ensures compliance with regulatory and quality requirements.
Mobile-X enables mobile voice and text communications to be captured for recording and monitoring and archiving systems, even in situations where Bring Your Own Device (BYOD) phones are in use.
Now the same solutions used for landline communications compliance can be used for mobile communications as well. Employees can use their mobile phones while maintaining compliance with regulations and company policies.
With Mobile-X, all SMS messages are recorded and therefore would be compliant with freedom of information requests. No special apps or steps are required by users – they just use their mobile phone as normal thanks to the native Mobile UC service from Tango Networks.
Mobile-X gives your organization exclusive, centralized control over all your users' mobile communications. It requires one SIM and one consistent mobile subscription for all your users the world over, regardless of location or network used.
Mobile-X features next generation fixed mobile convergence technologies to give users the ability to place business calls from their mobile phones with the native dialer and interface, without requiring hard-to-use, poor quality VoIP apps.
Mobile-X also provides complete control over compliance, recording, security and communications costs for all mobile voice, messaging and data used by your employees.
Companies are deploying Mobile-X for work-from-home programs, remote worker and mobile employee programs, deskless worker communications, and business continuity communications.
Get in touch with us today to learn more about the power of mobile communications with Mobile-X.