February 26, 2019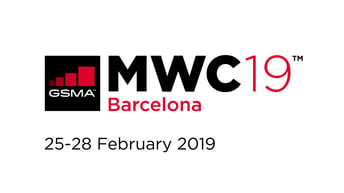 Pretty much every enterprise today is a mobile enterprise.
Even if you still operate traditional landline, desk phone communications, you know that more and more of your employees' business communications take place on mobile devices.
And many companies are embracing the strategy of "mobile first communications" like accounting giant PwC famously did last summer.The idea is to make mobile devices your primary communications tools, maximizing the flexibility and accessibility of your workforce.
Indeed, enterprise mobility is about setting your employee users free … giving them the ability to conduct business anywhere, to adopt flexible work styles and be highly productive.
But cord-cutting at this level doesn't mean you can ignore the established rules about call recording, archiving or other compliance requirements.
So the challenge is how you tackle mobility while keeping your users compliant.
The Global Mobility Revolution
At Tango Networks, we're excited to raise enterprise mobility to an entirely new level.
Last week, we announced our new Mobile-X solution, the industry's first Global Private Mobile Network service for enterprises. We'll be demonstrating this new service next week at Mobile World Congress in Barcelona.
The service sets up a Global Private Mobile Network exclusive to your company and your users, a worldwide communications fabric in your direct control.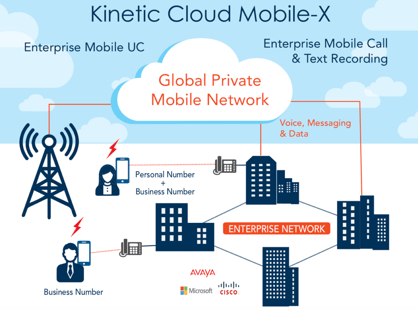 For the first time, your enterprise will have a single, consistent mobile subscription for your users worldwide. You will be able to provide them with a single SIM regardless of region or device.
You'll have direct control over the voice, messaging and data communications, enforcing policies and managing routing and usage for lowest costs. Your users will enjoy native device control over business features, just like carrying their desk phones in their smartphones.
And you will have the ability to record calls and messaging, to capture, monitor and archive communications for compliance.
Featuring the most advanced implementation of fixed mobile convergence technologies, Mobile-X from Tango Networks supports many use cases for a distributed workforce, including Mobile Unified Communications, mobile workforce communications, and programs for remote working, work from home, telecommuting and business continuity.
Modern Enterprise Mobility with Compliance
What's most exciting to me about our new solutions for mobility is that they eliminate the trade-offs between mobility and compliance.
You no longer have to worry about employees taking an important client call on their mobile phones and risking a compliance violation.
After all, your employees will do whatever it takes to get the job done, land the deal, or secure the transaction. That means they will take the call on a mobile even if it is out of scope of compliance.
Moible-X ends that forced choice. Your people can be mobile andcompliant.
Mobile Communications Recording
Mobile-X solves the mobile communications compliance challenge in the simplest way possible.
The service natively routes your employees' mobile communications to your compliance tools. So now your call recorders and archiving systems that you use for landlines are able to capture and retain mobile calls and texts as well. Our service is compatible with on premises, hosted or cloud-based recording solutions.
For example, companies in the financial services sector are required by law in many places to capture and retain communications related to financial transactions. In the EU, the Markets in Financial Instruments Directive (MiFID II) is the regulation requiring the retention of such communications.
Mobile-X enables a financial services firm to meet the legal compliance requirements with highly productive mobile-enabled team. That's a huge competitive edge in today's financial services world.
Quality Monitoring
Similarly, Mobile-X ensures your mobile communications are in scope of your processes for call monitoring for customer service quality assurance.
The service can route employee communications with customers to the monitoring and recording systems. It can also do so in conjunction with the workflow processes established to optimize customer service or field operations.
For example, many companies have deployed Workforce Optimization (WFO) workflow tools for ensuring the interaction of employees with customers is efficient and at the desired quality level. When a worker needs to place a call to a customer as part of a workflow step, our service will route the communications to the enterprise's quality assurance monitoring system for compliance.
See the Power of GPMN for Yourself
We'd love to show you Mobile-X so you can see for yourself how it will revolutionize mobile communications.
We're demonstrating the new service next week at Mobile World Congress in Barcelona. Want to meet up there? Just click here or fill out the form below.
Or you can arrange a personal online demonstration today: Contact us to learn more about how Mobile-X will revolutionize mobility for your distributed workforce.