April 6, 2021
IT managers in businesses have faced a "perfect storm" of challenges in the past year.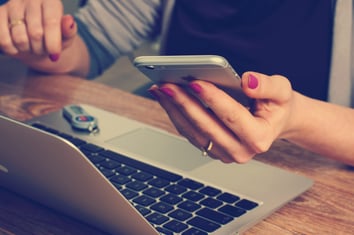 As the pandemic disrupted operations, IT leaders were tasked with figuring out how to support a suddenly distributed workforce.
Virtually overnight companies of all shapes and sizes went from longstanding office routines to

working remotely

. IT teams were ordered to find and implement the tools to make this happen securely and efficiently.
But at the same time, businesses faced massive uncertainty about the future. How would the pandemic affect markets and spending? How much would revenue and budgets be affected.
So, like every other line of business and support function, Information Technology leaders had to compensate by figuring out how to cut costs and streamline where possible. As Jamie Werve explained in MIT Technology Review, the COVID disruption made a lot of companies realize "a bloated vendor portfolio conceals a lot of opportunities to get more with less."
It's not a pretty picture. You can imagine the head of IT being told: "You have to roll out support for a whole new way of working for our employee base. And do it yesterday. And do it while cutting your budget by 30%."
As it turns out, a chief way that many IT leaders chose to address this dual challenge is to consolidate vendors and streamline vendor management.
Interestingly, when it comes to corporate communications technologies, this is one of those situations where you can have your cake and eat it too.
We've seen a range of companies use the recent disruptions as a way to accelerate a trend toward converging their employee communications onto a "Mobile First" strategy.
Streamlining Communications with Mobile First
Mobile First communications means making the mobile phone the primary communications tool for employees.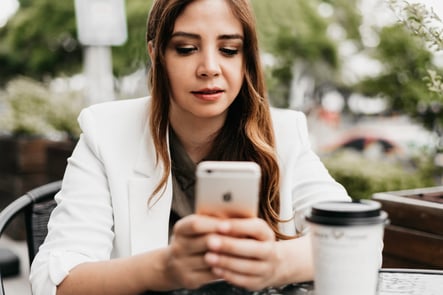 It's been an accelerating trend over the past decade, as companies realized the operational efficiencies that a Mobile First strategy makes possible:
Minimizing Phone Tag - Employee reach and responsiveness is boosted, so calls are more likely to connect the first time and messages are returned more promptly.
Work Anywhere, Anytime - When employees are reachable in Starbucks, at the tennis court, or anywhere after standard business hours, the efficiency of communications rises and

productivity likewise gets a huge boost.

Business Continuity - As the abrupt change to

work-from-home

programs was spurred by the pandemic, employees who were Mobile First were never really out of pocket as workstyles changed.
The efficiencies gained in productivity are also accompanied by efficiencies in IT management. These include:
Cord Cutting - Mobile First communications makes it possible to retire traditional landline desk phones, reducing the asset base that IT has to purchase and manage.
Simplified Support - By reducing the types of devices to be supported, IT also reduces the rate of user support tickets and training tasks.
Vendor Consolidation - Converging everyone on mobile devices also reduces the number of vendors to manage.
Going Mobile First with Mobile-X
I'd add several more efficiency benefits for businesses that consider going Mobile First with the Mobile-X service from Tango Networks.
Incorporating next-generation Fixed Mobile Convergence technology, Mobile-X turns any mobile phone into an extension of a Unified Communications platform, for true Mobile Unified Communications. The benefits include: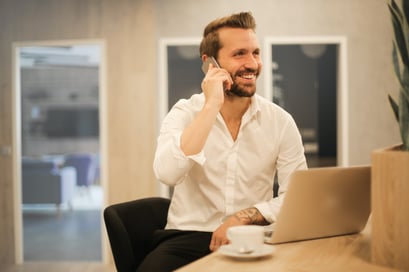 One mobile subscription - One Mobile-X subscription covers all your users across the company, so there is no hodgepodge of services, providers and bills to manage.
One SIM - Mobile-X features a standardized corporate SIM that is used for all employees' mobile phones, significantly simplifying the processes around issuing, activating and managing SIM assets.
One point of control - Mobile-X gives IT one point of control for all mobile voice, SMS text and mobile data services used by all employees for business communications. So you can route communications, control costs and roaming and enforce policies on mobile communications simply and efficiently.
Call recording - the calls and texts of employees on mobile phones can be captured and monitored and recorded using the same centralized system that you did for landlines. There is no need for calls or texts to be non-compliant or for you to deploy and manage on-phone recording apps or other convoluted work-arounds.
Perhaps most beneficial is the fact that Mobile-X allows users to operate business communications features with the native interfaces, not some hard-to-use smartphone apps. That means users can operate business calling features like forwarding and conferencing on their devices as simply as possible, with the native dialer.
That in turn reduces the IT support tasks with user training and troubleshooting.
Discover Mobile-X Efficiency
Get in touch with us to learn how Mobile-X can help to streamline the IT tasks and introduce operating efficiencies and productivity gains in your environment.