December 27, 2018
High profile companies went "Mobile First."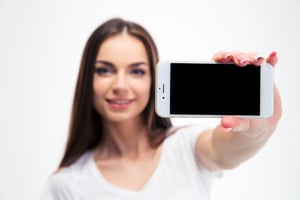 The "Second Wave" of mobility swept into view.
Enterprise text messaging became a critical tool for communicating with customers.
Mobile communications recording and new privacy regulations affected corporate regulatory compliance.
These milestones topped the list of developments in enterprise mobility in 2018.
Here's a look at how enterprise mobile communications evolved in key ways this year.
Going 'Mobile First'
A longtime trend gained more momentum this year as companies large and small went "mobile first," adopting mobile phones as the primary communications tools for employees.
The global accounting giant PwC made headlines after it announced this summer that it is going "mobile first" with communications and eliminating the landlines previously used by its 18,000 employees in the UK.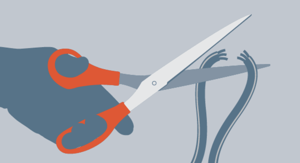 The trend has been years in the making, driven in large part by the widespread adoption of smartphones by consumers.
In many geographies, nearly 90 percent of consumers use mobile phones, according to the GSMA's report on the mobile economy in 2019. Younger consumers, such as the Millennial generation, are especially likely to use smartphones, according to Pew Research Center, which reported earlier this year 92 percent market penetration of smartphones among American Millennials.
The result of these mobile devices flooding the workplace is employees who have a growing preference for using the mobile phone instead of the traditional landline desk phone that has dominated business communications for decades.
"I don't even know how to dial out on it," was the comment of one 40-year-old about his desk phone, reported in an article in The Wall Street Journal in November about the mobile phone adoption trend.
The Second Wave of Mobility Arrives
Many enterprises have been quick to recognize the benefits of arming employees with Mobile Unified Communications, especially in organizations with distributed workforces and employees on the go.
Employees are easier to reach and response times are more immediate. Problem resolution is faster because subject matter experts are more accessible. General employee productivity is higher as workplace flexibility increases.
Still, enterprises looking to make the most of the mobility trend have faced some challenges.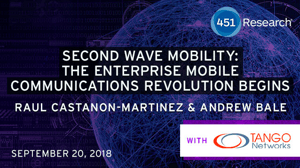 The primary challenge is the fact that mobile devices and services have been primarily geared toward the consumer market, with features and controls that appeal most to consumers.
This means that even the most resource-rich, global enterprise must make do with the same services being used by teenagers for watching YouTube videos.
But change is coming.
In a report on enterprise mobility trends this year, 451 Research described the rise of "Second Wave Mobility."
The first wave of mobility was consumer-driven, according to 451 Research analyst Raúl Castañón-Martínez. But "Second Wave Mobility" is focusing on mobile business users, enterprise class features, and the IT staffs that support them.
"Consumer-driven mobility has led employees to rely increasingly on mobile devices for business purposes," the report said. "A significant volume of business communications is now conducted on mobile devices, but the lack of integration between mobile networks and enterprise IT systems means mobile and traditional business communications sit side by side, with IT managing them as separate entities."
Castañón-Martínez elaborated on the trend in a webinar in September, which can be viewed here.
Chief requirements for the new generation of enterprise mobility are:
Enterprise IT can control mobile communications directly
Users can operate business class features on their mobile phones
Mobile communications are integrated with enterprise applications, and
New mobile-enabled modes of communications can be deployed by the business.
The trend toward enterprise-focused mobility was highlighted when Tango Networks acquired Simetric Telecom in 2018, forming a global enterprise mobile communications solution provider.
Castañón-Martínez commented on the acquisition and its context in the trend: "Enterprises require secure and effective mobile solutions to support a productive mobile workforce. That's why we are seeing a 'second wave mobility' emerging now. While 'first wave mobility' centered on the needs and interests of consumers, the new wave is focused on enterprises with distributed work environments that demand better communications flexibility, tighter application integration and stronger security."
Texting as the New Voice
Among the new modes of communication being deployed by mobile-focused enterprises was the increasing adoption of text messaging as a way to engage with customers, partners and others in the outside world.
Survey after survey shows that consumers increasingly rely on text messaging as a primary way to communicate. For instance, Gallup researchers found that Americans under age 50 prefer text messaging to all other forms of communications.
And consumers, especially younger ones, tell researchers they prefer to use messaging when communicating with businesses, to reach sales or customer support or other functions.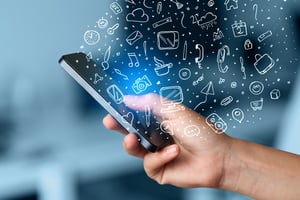 The technical challenges for the enterprise looking to tap this trend are how to text-enable business numbers and how to make text communication with external audiences simple and seamless for employees.
This year two solutions launched that turn text messaging into a key way for employees to communicate with external parties.
Our Jabber SMS solution enables employees using the Cisco Jabber internal messaging and collaboration system to send SMS text messages to anyone.
Our Enterprise Text Messaging solution enables employees to use mobile phones to send and receive SMS messages from their business phone numbers.
Compliant Communications in the Age of GDPR
This year saw a major step in the evolution of information security and privacy, with the European Union's General Data Protection Regulation (GDPR) going into effect in late May.
GDPR sets new rules for how companies must protect the personal data of consumers who are residents of the EU. Companies must receive consent from users if they are processing or storing personal information, for example.
But this requirement can appear to be directly at odds with the compliance policies in many companies. Those policies may require the company to routinely record and store communications either to comply with a retention requirement or for quality assurance.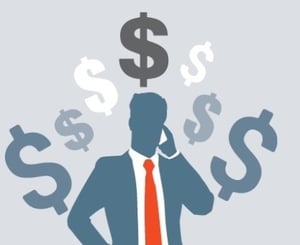 Such requirements are especially common in financial services companies, where regulators may require the communications around a financial transaction to be retained for a given period.
The result of strict privacy needs on the one hand, and monitoring and recording on the other is a challenging balancing act for enterprise IT.
The balancing act can become especially hard for enterprises that routinely permit employees to place personal calls on work phones, or permit Bring Your Own Device (BYOD) and let employees use personal phones for business.
What happens if a personal call is captured by a compliance recording system?
A solution is to ensure all business and personal communications are kept separate, via Dual Persona Management or user identity management.
This approach enables company IT to keep employees' work communications and personal communications separate.
Work calls on mobiles will carry the company number and company identity, and are routed to company systems for compliance, recording and similar operations.
But when an employee places a personal call on a phone, it is identified with the employee's personal cell number and caller ID. The call proceeds on its own through the mobile network, untouched by corporate systems.
In this way, the mobile communications recording process can proceed as required without inadvertently capturing personal communications and information without consent.
Learn More
Tango Networks' Mobile Unified Communications solutions powered by Mobile-X enable enterprises to unlock the power of mobility for greater employee productivity and workforce flexibility.
Featuring the most advanced implementation of fixed mobile convergence technologies, Mobile-X from Tango Networks supports many use cases for a distributed workforce, including Mobile Unified Communications, mobile workforce communications, and programs for remote working, work from home, telecommuting and business continuity.
Contact us today for a personal demonstration.