June 19, 2017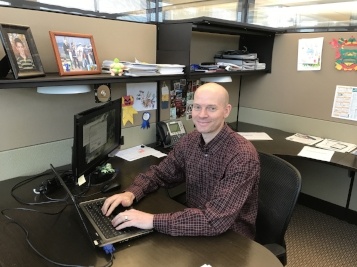 We're excited to highlight our great team-members in the Tango Talks series of posts. We're always proud of how our technology is bringing enterprise mobile communications to the next level. But our technology and company are only as successful as the great people who work here. So let's meet the team!
Meet Brian Rice, Director of Operations
How long have you been with Tango Networks?
It will be five years in September.
What is the best part of your job?
Trying to achieve and maintain synergies between the internal groups of the organization. Operations has direct access to most of the customer related activity but to achieve true customer satisfaction you have to have all the groups in the organization working together. This is a daily challenge requiring lots of planning, communication, and follow through but at the end of the day it's worth it.
When did you get your first mobile phone and what was it like?
My first phone was a little Sprint flip phone. It was small, compact, and it fit in the palm of my hand.
What would everyone be surprised to learn about you?
I have volunteered at the Salvation Army the last 15 years. Every Christmas we help with the sorting or distribution activities for the families of North Texas. Helping make the holidays memorable for others is a rewarding experience.
Do you have any plans for the summer?
We are going to take a family road trip through the Northeast. We plan to drive through New Hampshire, Vermont, and Maine so we can explore the many state parks and coastline in that area of the US. It's not totally scripted so it's a bit different but we're all looking forward to it.
Fill in the blank: A perfect day at work is when I ...
Solve challenging issues, keep the schedule moving, hit tight deadlines, and still make it home in time for dinner :-)
What do you think is the next big technology disruptor?
I think Distracted Driving solutions are the next big technology disruptor. Multi-tasking is ingrained in our culture. Everyone has multiple things going at any one time. Anything that can limit the distractions while you are driving helps keep you, the other people in your vehicle, and others around you on the road safer.
What's next? Keep up to date with our latest Trend Advisor!