September 19, 2016
We're really pleased to announce that we were awarded "Highly Commended" in the Network Provider of the Year category at Comms Dealer's Comms National Awards 2016. This award tells us that we're making the right moves in a very competitive area and will spur us on to continue to develop Mobile-X and our other telecoms services. Fingers crossed for next year!
This award nomination reflects the fact that Simetric has filled the gap for one of the most difficult parts of the FMC market by offering a properly integrated mobile solution that has wide-ranging benefits, many applications, is easy to deploy, commercially compelling, fully white-labelled and feature rich for business customers. It gives our resellers the kind of mobile solution options previously only possible with a custom MVNO setup of their own.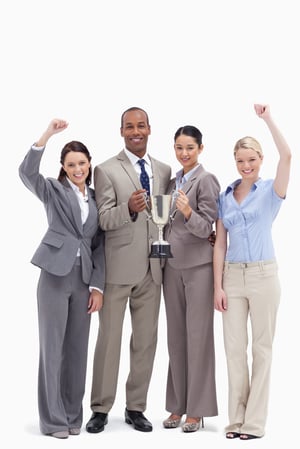 Mobile-X is a unique fixed mobile convergence proposition that brings landline and business PBX features directly to a SIM with no need for an app... Mobile-X solves the disconnect between landline and mobile.
As well as calls, texts, data and voicemail, the service brings unlimited landline and PBX features to the mobile, such as multiple numbers, custom calling identity, call transfers, hunt groups, extension dialling. Advanced services including call recording are all available, whether using mobile or deskphone.
Simetric have created and developed the service as a channel-focused, white-label or wholesale offering - full control of pricing, sales and billing rests with the partner. Our partners and their customers love the service because it really does brings together the best of both worlds of business voice and PBX services with the simplicity of a SIM.
It offers partners new, high value revenue streams, which at the same time bring customer loyalty and stickiness. It allows partners to compete with the mobile operators looking to enter their market, and allows other service providers to develop their own unique convergence propositions.