July 18, 2017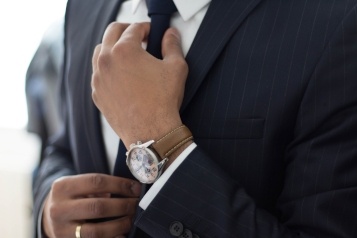 In today's competitive markets, mobility can be a boost for sales productivity.
If you have a field sales organization out meeting with customers, then there are obvious benefits from making mobile devices like smartphones their primary work tools. The ability to access data on the go, display presentations, and reach sales support teams can accelerate deals and improve your closure rates.
But here are also great benefits to arming your inside sales, call center representatives, sales engineers, sales support teams and others with mobility. Even though these people might not be out of the office at a customer site, the vastly improved reachability and responsiveness can work wonders for advancing sales opportunities.
Surveys show that in typical Fortune 1000 companies, workers are away from their desks up to 60 percent of the time, according to GlobalWorkplaceAnalytics.com. Mobile technologies mean these workers might be out of the cubicle, but they don't have to be out of touch.
So in this sense, everyone involved in sales is a part of the modern mobile workforce, even if that just means an agent can field a customer call while in the company break room.
Let's take a look at two ways modern sales teams are evolving with new mobility capabilities.
Customer engagement management
Many companies have invested heavily in recent years in customer engagement technologies. The intent is to streamline communications, set up easily followed steps for handling customer questions or issues, and generally promote a better customer experience.
In general, these tools have operated in conjunction with your central communications systems, permitting calls to be recorded, reviewed and analyzed to gather data on the quality of customer interactions.
At Tango Networks, our Kinetic Communications Platform enables you to extend these call quality and customer engagement tools to any mobile device. Our Customer Engagement Mobility solution can even support your employees' personal devices in a Bring Your Own Device (BYOD) program.
So, for example, the same call quality monitoring system supporting your contact center agents can be used with your field service technicians on the road. Or a specialist in technical customer support could be reached on their personal mobile device and the call could be included in your customer engagement process.
Now all your company's communications with your customers can be part of the customer engagement improvement effort, even for your employees on the go or away from their desks.
Automatic sales call logging
Over the past couple of decades, Customer Relationship Management (CRM) systems have become the standard for managing sales opportunities, tasks and teams.
Yet reports show that as many as 50% of CRM implementations will fail, according to CRM Search magazine.
One of the primary reasons for these failures is that updating the records in CRM systems can be time-consuming and challenging. Good sales people would rather be using that time to sell, not typing in endless records in the CRM system.
This is why we introduced our automatic sales call logging solution with our Kinetic platform.
The solution automatically captures the calls to customers that your sales people make on their mobile devices. Then the call details are logged in your CRM system, such as Salesforce.com CRM, where they are automatically attached to the right customer records.
This process is completely seamless and intuitive for your sales team. They do not have to learn any special processes or take any convoluted steps to log the communications. The platform even lets them dictate notes about the call, which are transcribed and attached to the record.
Click here to see the demo video of our Salesforce integration solution.
Contact us today for a personalized demonstration of how our Kinetic platform will boost the productivity of your sales teams both inside and outside the office.