November 8, 2019

Mobile communications are the backbone of business.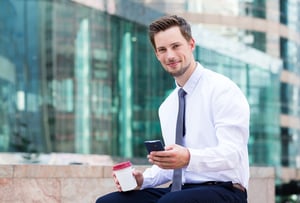 Enterprises of all types and sizes are taking advantage of modern mobile phone technology to empower employees to work from anywhere, to make operations more responsive, and to boost productivity.
Now our new Mobile-X service enables you to extend your BroadSoft platform services to mobile devices, with a native device user experience and unique enterprise self-service controls.
If you are a CSP delivering business communications using Cisco's powerful BroadSoft platform, this is a golden opportunity to turn up very sticky services your customers will love,
Tango's groundbreaking Mobile-X service is a pre-integrated solution for expanding your service portfolio to include mobile communications. You can:
Mobile-enable your services based on the BroadSoft platform with network-native communications features and control.
Give your business customers an intuitive and productive experience since they can use their mobile phones' native dialer and interface.
Add mobility to your service portfolio in a completely turnkey way - our service is pre-integrated for BroadSoft-based services.
Turn your services into a one-stop-shop for all business communications.
This is a network-native solution. Your services are not "over the top" poor-quality services, but directly integrated into the mobile network for business-class service quality.
Fill out the form to learn more about offering Mobile-X to extend your BroadSoft-based services to mobile.