November 21, 2017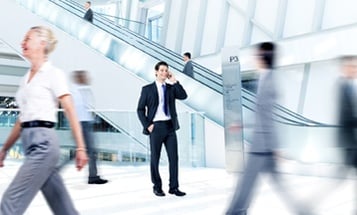 Can you record your users' mobile communications and ensure compliance with recording, archiving and logging rules and regulations?
Our new video explains how our Kinetic Communications Platform enables you to use your existing call recording and compliance tools to capture and archive mobile voice and text too.
For industries with regulated users, like financial services, the compliance rules are continuously evolving around the areas of data collection and retention.
In many jurisdictions, financial services companies are required by regulators to record communications related to financial transactions. The aim is to make financial transactions transparent and available for inspection, in accordance with regulatory rules tightening following the 2008 recession.
In the US, the Dodd Frank regulations require the communications pertaining to certain financial transactions to be recorded and archived and available for inspection for a certain period. These rules added to a host of data protection, collection and retention rules affecting financial services as part of the Governance, Risk and Compliance regimes that companies must follow.
Similarly, the MiFID II regulations in Europe will go into effect in January 2018, requiring call recording and archiving among many other rules pertaining to financial services transparency.
"The new rules cover virtually all aspects of trading within the EU," reports the Financial Times. "They reach across the financial services industry, from banks to institutional investors, exchanges, brokers, hedge funds and high-frequency traders."
But industry observers are wondering how many companies will be ready to meet the new requirements.
The challenge for many companies is that the mobile devices used by employees are often out of scope for the call recording tools that may be used with standard landline desk phones. So a call that an employee makes on a mobile phone may not be subject to the same recording and archiving as other calls.
Our compliant mobile communications solution enables you to bring mobile voice and text communications into the scope of your call recording and archiving tools. You can use the same compliance systems for your users' mobile phones that you do for their landline desk phones.
Contact us today for a demo of our mobile call recording enablement solutions.