June 15, 2017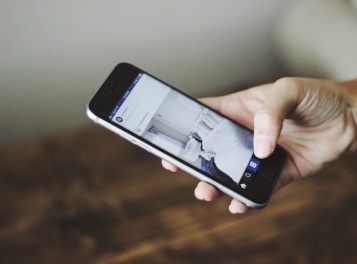 Many companies have made huge strides in managing compliance, fraud and security of communications with customers. If you are in a regulated industry or your employees deal with sensitive transactions, then security and compliance are not optional.
Yet too often, the compliance and security controls are blind to the fastest growing tool in our communications: the mobile device.
Majority Now Mobile
The US Department of Health and Human Services reported in May that the majority of US households now have only wireless phones. The survey showed that 50.8% of US households have no landline phone but at least one cell phone.
The dominance of mobile phones in the home is being followed by the dominance of mobile phones in the workplace.
The predictions of the demise of the desk phone have been a long time coming. And indeed increasing numbers of companies are going "mobile first," cutting the cord, and making mobile devices the primary communications tool for their employees.
But the incoming flood of mobile device can create a headache if you are in a business that has important compliance, security and fraud prevention goals to meet. How will you enforce these policies on your increasingly mobile workforce?
Very often the mobile devices, especially personal mobile devices, are out of scope and control of the tools used for recording, archiving and analytics for compliance and fraud prevention.
Taming the Mobile
The solution to make the mobile device "compliance friendly" is to extend your compliance controls to them and treat them as if they are any other end-point in your communications systems.
Easier said than done, you might be thinking.
Not so. Enabling your customer engagement, compliance, security and archiving tools to work seamlessly with mobile devices is exactly what our Kinetic Communications Platform does.
In fact, taming the mobile and bringing it into the scope of your compliance and customer engagement tools is the focus of our expanding partnership with Verint.
We recently announced that our Kinetic platform operates with Verint's Customer Engagement Optimization.
The Kinetic platform's mobilized enterprise communications solutions can seamlessly connect your employees' mobile devices used in customer interactions and let you manage them with the same compliance tools you use with landline phones.
Working together, these two solutions remove the mobile device "blind spots" from your contact center, compliance, fraud prevention and security controls. The Kinetic platform even works with personal devices in a Bring Your Own Device (BYOD) program, solving one of the major security and compliance issues in BYOD.
As featured in an article in Workforce Optimization, the partnership fills a critical gap:
"Companies should be able to address the gap that currently exists when it comes to managing business communications that occur on mobile devices. With countless employees across various industries using their personal mobile phones to conduct business on a daily basis, there's a risk of call and customer service quality declining. …
"(The partnership) will ultimately help deliver the mobile phone capabilities organizations need without compromising quality or compliance."
Learn more about our customer engagement mobility solutions and contact us today for a personalized demo of how the Kinetic platform will enable you to make your employees' mobile devices "compliance friendly."