December 21, 2016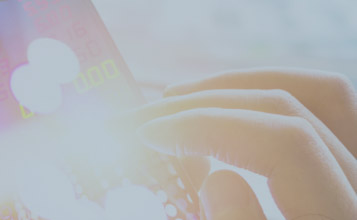 The pace of innovation in mobile enterprise communications accelerated in 2016. Our crystal ball shows even more changes ahead in 2017. Here is a summary of our predictions and outlook for key enterprise mobility trends for the coming year:
Mobile First' Hits Critical Mass
The idea of retiring expensive desk phones and going "Mobile First" is attractive to many enterprises. So much company communication already involves mobile devices that it seems like a logical step. Recent innovations have enabled mobile devices to become full-featured extensions of the enterprise's telephony systems. This adds momentum to the trend of enterprises going "Mobile First," making the mobile device the centerpiece of corporate communications.

Mobile Compliance Front and Center
Many types of enterprises face increasingly strict regulations around the monitoring and archiving of certain types of communications, especially in the financial sector. Meeting these requirements has been relatively straightforward with centralized call recording systems for desktop phones. But recording and archiving of communications on mobile devices was a messier proposition, especially in environments where users may be operating personal devices. However, with the advent of seamless, non-intrusive mobile call recording, there no longer is any excuse for allowing mobile communications to be non-compliant. Solving this issue also makes it easier for enterprises to consider going "Mobile First," and so mobile compliance will contribute to the progress of that trend in 2017.
Application-Driven Communications
The flexibility of mobile devices and integration with unified communications systems will lead to even tighter alignment of communications with enterprise applications. Imagine a world in which any workflow step in any corporate process will automatically serve up communications options needed to accomplish it. That sort of seamless experience has long been discussed by industry observers analyzing how alternative communications apps can be embedded in application workflow. But recent innovations make it possible to integrate the existing communications infrastructure with such application workflows. This can deliver the best of both worlds: The reliability and security of the PBX/UC infrastructure seamlessly combined with the flexibility of next-generation data center and cloud applications. Expect workflow and application-driven communications to achieve maximum buzz in 2017.
That's our take on the year ahead. What do you think? How will these trends evolve in 2017?
Download the latest Trend Advisor on Mobility for the Modern Enterprise.