October 9, 2019

Now Communications Service Providers delivering business communications services with the BroadSoft platform from Cisco can join the mobile revolution.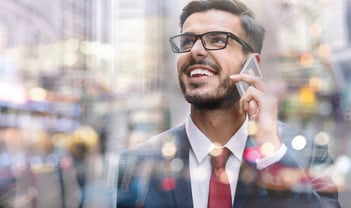 It's a fact. Mobile phones are the tool of choice for business today.
If you are a CSP delivering business communications with the BroadSoft platform, then you can now extend your offerings to mobile, for very sticky services your customers will love,
Our Mobile-X service for CSPs provides simple-to-integrate, network-native mobile communications for your business customers.
Tango's groundbreaking Mobile-X service is an easy-to-bundle, pre-integrated solution for expanding your service portfolio to include business class mobile communications. Partner with us and our new Mobile-X service will:
Mobile-enable your BroadSoft platform by extending network native communications features and control to your customers' mobile phones
Add mobility to your service portfolio in a completely turnkey way – it integrates out of the box with all major UC platforms
Turn your offerings into a one-stop-shop for all business communications
This is a network native solution, meaning your services are not "over the top" poor quality services, but directly integrated into the mobile network for business class service quality.
The Mobile UCaaS Opportunity
Our CSP partners unlock new revenue streams, expand customer engagements, and deliver services that business customers love and need today.
Fill out the form to learn more about bundling Mobile-X with your UC service offerings.