June 15, 2016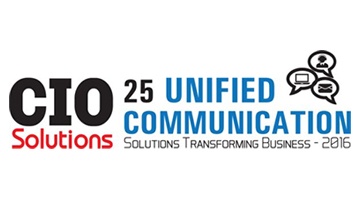 In today's global environment, many enterprises are turning to unified communications to reduce their overall IT and telecommunication cost and to increase productivity and customer satisfaction.
In addition, the huge proliferation of mobile usage in enterprises due to BYOD and COPE trends is unleashing unforeseen opportunities for organizations, where they can bring UC to mobile devices, taking the work environment to wherever the workforce is.
Delivering a unified mobile solution is no easy feat, which is why Tango Networks has been recognized by CIO Solutions for its innovative approach to doing just that.
Tango Networks' Mobile UC manages personal and business identities on a single device using a single SIM card, without the use of a mobile app. Contacts are automatically and intelligently categorized as either business or personal so that end users don't have to manually select either line 1 or line 2 when placing an outgoing call. Business calls, by default, use the cellular voice channel and receive the best quality of service.
Read what CIO Solutions had to say about our solution and why we were deemed one of the top 25 UC solutions for the enterprise.