June 5, 2017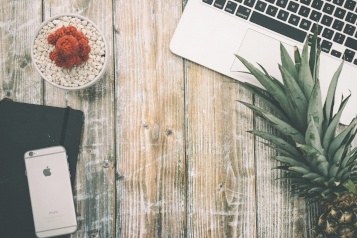 We've learned a lot in the last 20 years about what makes a company's migration to Unified Communications really pay off.
A little more than two decades ago, the first VoIP systems and the first unified messaging systems became available, laying the groundwork for what would eventually be labeled Unified Communications.
Here are four tips based on our experience helping companies to make the most of their UC deployments.
Think "Mobile First"
Mobility is the sweet spot. An overwhelming number of your users own some form of mobile phone, approaching 100% penetration in some countries. Last year, smartphone adoption passed 80% of these phones in the US.
If you are not extending your UC systems to encompass mobile devices, then you are leaving out the devices our users know, love and want to use. The truth is that every workforce is increasingly a mobile workforce, with employees always on-the-go and the nearly ubiquitous use of mobile phones even in the workplace.
Whether or not you permit Bring Your Own Device (BYOD) is of course dependent on a lot of security matters and related compliance factors.
But the most successful UC deployments today are exploring a "Mobile First" strategy, one that examines the use cases, user experience and migration path to mobile phones as a company's primary UC devices. In some cases, this strategy permits companies to retire landline desk phones altogether, achieving cost savings while maximizing user reach and flexibility.
Our Kinetic Communications Platform enables companies to go Mobile First without sacrificing business calling features or policy control and compliance.
Keep it simple
A chief complaint and reason for failed UC deployments is an overly complex user experience.
How many clients, apps and devices are you asking your users to operate? Are different devices needed for different locations? How much configuration and how many steps are needed to perform a simple task?
If it takes users more steps with a UC system than with separate systems, then you're setting yourself up for poor adoption and endless rounds of user training and re-training.
The most successful UC deployments strip out the complexity. For example, many companies are choosing to go mobile first and make the mobile phone the primary communications tool for the UC systems, focusing their use cases around those devices to keep things simple. In some cases, they implement BYOD to let users adopt the devices with which they are most familiar and that will require the least amount of user training.
Our Kinetic Platform provide important features for keeping UC simple, both for your deployment and also for the user experience.
The platform automatically orchestrates across different UC calling platforms from different vendors, simplifying the use of features on mobile devices in multi-vendor environments. The Kinetic Platform also can enable your employees to use the native dialing interfaces of their mobile phones to place business calls with your UC system and activate business communication features. Check out the demonstrations of these capabilities in this video.
UC and workforce optimization become a "win-win"
A major development in recent years has been workforce optimization (WFO), which focuses on implementing process workflows, resource access, collaboration tools, and troubleshooting to ensure your operations run efficiently and deliver a superior customer experience.
A critical part of successful WFO lies in how communications between your users and your customers are managed. Yet too often WFO processes don't encompass all the ways that your employees really communicate with each other and with customers.
Case in point is the blind spot in the area of mobile devices. If your WFO focuses only on landline desk phones, then you are leaving out the communications tool that is rising in importance for every company.
But if you do expand your WFO to encompass mobile devices, then your WFO and UC deployments can complement and reinforce each other. Communications that are critical for customer satisfaction can be routed to the right people at the right time in the right mode. That in turn means your employees will be more likely to use the UC tools you want them to, since their jobs are made easier by both UC and WFO operating in tandem.
The Kinetic Platform extends your existing WFO and quality assurance controls to encompass the mobile devices used by contact center agents, customer care specialists, field service technicians and others. Check out our Customer Engagement Mobility solution to learn more about how WFO and mobile customer engagement can be complementary.
Make policy compliance a "no brainer" for users
In some industry sectors, embracing full UC including the mobility aspects has been stalled by concerns over policy compliance and security.
For example, in some jurisdictions, laws require you to record and archive the communications of financial services professionals arranging certain transactions with clients. In other industries, you need to be able to audit and validate the security controls of communications carrying protected information.
These compliance requirements have led some companies to slow down adoption of mobile devices as part of their UC implementations. That's because the mobile communications typically take place out of your direct visibility and control.
To compensate, some companies will implement special apps or clients that users must activate on their mobile phones to remain in compliance with the rule. But this is asking users to add extra steps to their routine activities and it often results in people doing "end runs" around the rules, or requiring lots of training sessions to ensure that users comply.
Our Kinetic Platform instead takes users out of the path of managing their own compliance. All business mobile calls are routed through your UC systems. That means you can monitor, record, archive and audit the communications on employee mobile devices with the same security and compliance tools you use for landline desk phones.
That in turn means that compliance is truly a "no brainer" for your users. They can use their devices simply and intuitively while you directly enforce compliance policies on the communications in the network itself. Click here to learn more about mobile communications compliance with our Kinetic Platform.
Interested in seeing for yourself how our Kinetic Platform can help you get more out of your UC deployment? Contact us today for a personalized demonstration of enterprise mobile UC on the Kinetic Platform.
Check out our latest inforgraphic on going mobile-first!