March 14, 2017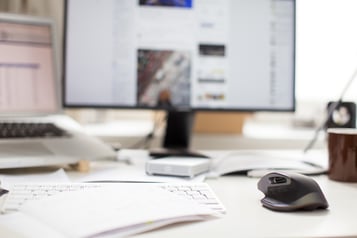 The Kinetic Communications Platform from Tango Networks has been called a "game changer" for the innovative ways that it empowers truly mobilized communications for enterprises.
Now we're excited to unveil a new customer engagement solution utilizing the Kinetic Platform at Enterprise Connect in Orlando later this month.
What's the secret behind this innovative technology? How does it enable your company to deliver a top-flight customer experience?
The unique benefits of the Kinetic Platform stem from the fact that it is the industry's first software-defined communications platform.
"Software-defined" means the orchestration and execution of enterprise communications is not tied to infrastructure. Instead, it is independent of but works seamlessly with the PBX, Unified Communication systems and other communications infrastructure in your environment.
That means you can extend these communications to any user's mobile device, even personal devices in a BYOD context.
At Enterprise Connect, you will see that the platform is a true game-changer for customer experience in three key ways:
Integration with enterprise workflows
Harvard Business Review reported that customers who have the best customer experience with a company will spend 140% more than those with the worst experience.
What's an essential part of a good customer experience? Efficient, professional communications and faster resolution of problem or inquiry calls.
The Kinetic Platform automatically orchestrates mobile communications for your employees at each step of their interactions with your customers.
Imagine if every employee had in hand the right communications tool for the right step in the customer experience workflow.
That's what you can accomplish today with the Kinetic Platform and the new Customer Engagement Mobility solution.
Corporate calling features on any mobile
Because the platform is software-defined, it can enable rich calling features on any mobile device. It's like embedding your desk phone in your mobile. This becomes critical for efficient and polished interactions with customers, partners, suppliers, and co-workers.
Even an employee on a personal device can engage conferencing, call forwarding, inter-office dialing, hold and similar features. Plus, the platform's dual persona management enables the work calls to be handled separately from personal calls, and all work calls will come from the corporate number.
Flexible mobility with policy compliance
A superior customer experience is the focus of quality assurance programs at many enterprises. In addition, companies in some industries are required by law to log and archive certain communications with customers.
With the Kinetic Platform, communications on mobile devices can be monitored, logged and recorded using the same centralized compliance systems that you use for desk phones on landlines.
Heading to Enterprise Connect? Register here or use code TANGONET on the main registration site to save an additional $500 off advance rates to Enterprise Connect!
Stop by booth #2408 or click here to book a meeting with us to see our new mobility solution for superior customer experience.