December 5, 2017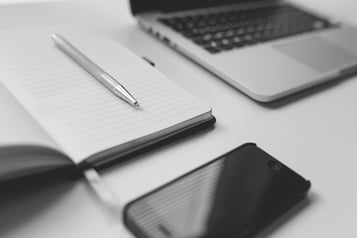 Possibly the best way to gauge your customers' thoughts is by monitoring your employees' frontline phone interactions with them.
These calls can contain a wealth of information relating to customer satisfaction, purchase patterns and promotional success.
They can also tell you whether customers are looking for new solutions, leading to great up-sell and cross-sell opportunities.
It's the kind of information that is the primary focus of customer engagement solutions, workforce optimization tools, and contact center analytics and quality assurance programs.
But with an increasingly mobile workforce, it's possible that you're missing out on this critical information.
As employees use their mobile devices to communicate, that customer intelligence can be just leaking away if you haven't found an easy way to monitor mobile communications as well.
Making Mobile Count
The most competitive companies today are making the most of the mobile tidal wave.
Nearly the entire workforce today has a mobile device. Statistics show that nearly 100% of workers either have a phone of their own, or one provided by their employer.
It's a fact that employers take advantage of as a way to improve worker availability and responsiveness, but it's also a way to vastly improve customers' interactions in a variety of ways.
For example, mobile employees could route calls to specialists or subject-matter experts at any time. Customer concerns are addressed more efficiently and immediately.
But the smartest businesses are taking it a much bigger step further. They're linking those mobile devices to their customer engagement processes and tools.
Mobile Customer Engagement
It's a safe bet that many employees have used their mobile devices to communicate with customers. However, many employers haven't tapped that potential gold mine of information.
Typically, those mobile devices haven't been integrated into any of the typical customer engagement quality and analytics tools used to deliver the best customer experience.
And until they are integrated, that "blind spot" can also cause you to lose out on the critical business intelligence on customer satisfaction and needs taking place during those calls.
Fortunately, Mobile-X from Tango Networks supports mobile customer engagement solutions that allow you to capture mobile communications using the same recording and quality analytics systems you already have in place.
Your employees' mobile devices can operate just as though the employee is using a traditional landline desk phone.
And now you can take advantage of monitoring all of your employees' work-related calls, improving customer satisfaction while also monitoring purchase patterns, problem resolution rates and other critical data and, ultimately, improving your bottom line.
Mobile-X from Tango Networks is the centerpiece of a wide range of use cases, including Mobile Unified Communications, mobile workforce communications, and programs for remote working, work from home, telecommuting and business continuity.
Contact us today for a personal demonstration of Mobile-X.