May 16, 2018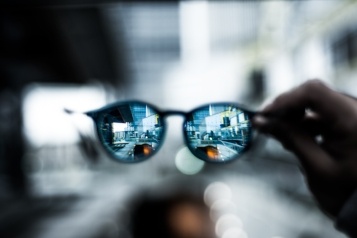 Customer Engagement solutions from Verint have revolutionized how companies see and manage the customer's experience.
Our partnership with Verint has enabled us to extend these powerful workforce management solutions to encompass mobile voice and text communications.
We're highlighting these solutions this week at Verint's Engage conference, taking place in Dallas through Thursday.
Typical customer experience management tools do not encompass mobile devices. The "mobile blind spot" in the customer experience means business are losing valuable insights into how the customer experience proceeds with employees using mobile devices.
What are your customers saying to employees on mobile phones?
Important business intelligence is leaking from your mobile workforce if you do not take steps to integrate mobile devices into your Customer Experience management processes.
Our Kinetic Communications solutions enable you to bring your employees' mobile devices into the scope of your customer experience quality assurance processes.
Combined with Verint's Customer Engagement Optimization solution, Tango's Mobile-X enable companies to extend Workforce Optimization (WFO) processes to field service technicians, sales agents in remote locations, and other employees on-the-go on mobile devices.
Now Mobile-X from Tango Networks is the premier communications solution for companies implementing work-from-home, remote worker, teleworker, telecommuting, connected worker and business continuity programs.
Learn more about our Customer Engagement Mobility solution and contact us today for a personal demonstration.