April 4, 2017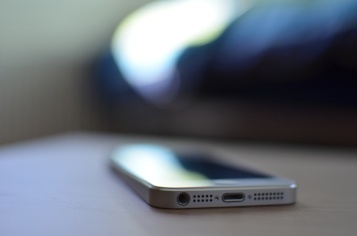 Employees are the "face" of your business. The quality of the interaction between them and your customers has a profound impact on customer satisfaction, retention and repeat business.
That's why customer engagement quality programs have gained so much traction in recent years.
And it is also why the announcement of our expanded partnership with Verint is attracting a lot of attention.

With our Customer Engagement Mobility solution announced last week, you can extend the powerful capabilities of Verint's Customer Engagement Optimization to employees' mobile devices, including personal devices.
This means your customer engagement quality program can be automatically extended to mobile devices and enforced exactly like on traditional landlines.
In an interview on Loyalty360, Verint's Vice President of Product Strategy Dan Spohrer described how the expanded partnership between our companies will expand customer experience quality to encompass employees who aren't at their desks.
"This is especially valuable across any industries where the employees work in the field, at home, or in a branch office, and are often disconnected from the traditional corporate telephony network and using a mobile device," Spohrer said in the interview.
Spohrer cited the Tango Mobile X's ability to turn mobile devices into an extension of the corporate communications systems. This means the centralized quality, monitoring, recording, logging and archiving solutions can function on calls with employee mobile devices in the same way they do on desk phones.
"Tango Networks can seamlessly connect employees' mobile devices, which are used to conduct business and engage in customer interactions, and create a virtual extension to the company's PBX or unified communications platform," Spohrer went on to say. "This helps connect the Verint Customer Engagement Optimization solutions to the rising mobile workforce."
The solution also means that calls on employee mobile devices can be compliant with recording and logging policies, such as those required in the financial services sector.
Now Mobile-X from Tango Networks is the premier communications solution for companies implementing work-from-home, remote worker, teleworker, telecommuting, connected worker and business continuity programs.
Check out the rest of the interview on Loyalty360 here.
If you weren't able to meet up with us at Enterprise Connect in Orlando last month, just contact us to arrange a personal demonstration of Mobile-X at your convenience.