August 2, 2023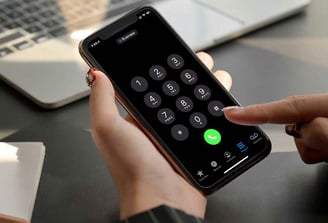 The reviews are in, and the industry is buzzing about the launch of Tango Extend's new integration with Microsoft Teams.
"Press the Green Button" is how one publication put it, describing the ability for Extend to link any mobile phone's native dialer with an existing Teams number, creating a seamless mobile extension.
In fact the solution received a "Highly Commended" designation for the industry's Best Microsoft Teams Solution last week from the judges in UC Today's annual UC Awards competition.
Tango Extend's eSIM solution for Microsoft Teams is an industry breakthrough in Mobile Unified Communications. It creates dual identities on a personal device by using an eSIM as a business line, while the personal SIM remains private and secure. Business users can then avoid using unreliable VOIP apps for important business calls.
Dave Michels, a contributing editor at NoJitter and analyst at TalkingPointz, said Tango Extend "is about to up-end the global UCaaS market. It is the latest, arguably biggest, iteration of UCaaS Mobility 3.0 (UCM3)."
With Tango Extend, Michels writes, UCM3 – the convergence of cellular mobility and UCaaS - is "going global." The new solution expands the reach of Teams to a higher percentage of an enterprise's workforce, including frontline workers in retail, delivery, transportation, and in-home services, across a higher percentage of the world, he wrote.
Also, if the Teams user has other Teams endpoints, such as desk phones and soft clients, they will ring simultaneously with the mobile device, offering complete choice of which device to answer, Michels wrote.
It also allows businesses to reduce many of the provisioning and administrative challenges involved in providing new mobile devices and corporate lines to employees, he added.
Adam Holtby, Principal Analyst for Workplace Transformation at Omdia, also wrote that Tango Extend "will be of particular interest to frontline workers."
He explained that in the 2023 Future of Work Survey, IT and HR leaders advised that "just under half of their employees will work in either a hybrid or fully mobile fashion going forward and in the long term. Changing work styles and employee demands have made mobile a vital characteristic of modern work."
Holtby said communication and collaboration platforms like Microsoft Teams have become an important enabler of people and modern work, and for many, platforms like Microsoft Teams have become the modern digital office.
However, Holtby wrote, the more digital-centric approach to collaboration must co-exist with more traditional methods of communication.
"Mobile provides a good example here, particularly in how core functionality such as messaging and voice communications offered within a solution like Microsoft Teams must be integrated with the native mobile capabilities, notably the mobile dialer, to satisfy different employee needs and use cases," he wrote.
Irwin Lazar, President and Principal Analyst at Metrigy, described how Extend's use of eSIM technology enables user activation to be easy: "This approach allows companies to add Teams phone numbers to existing personal or corporate-managed mobile devices.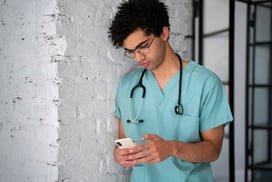 "Setup is simple, with a Teams user only having to scan a QR code in the Tango extension within the Teams desktop app to configure their eSIM for their Teams phone number."
In a separate piece for No Jitter, Lazar wrote that the era of fixed mobile convergence has finally arrived and he cited Tango Networks as an industry pioneer. "Today, easy to use solutions are available for Microsoft Teams Phone and Webex Calling. Given the interest in FMC, I expect other UCaaS providers to introduce their own FMC offerings as a way to fully integrate native dialers into their UC platforms."
Tango Extend's solution for frontline workers signals a welcome trend in developing excellent technology for a workforce that hasn't traditionally had access to the most significant innovations of the UC and collaboration boom of recent years, UC Today wrote.
"Furthermore, these work communications can be centrally captured and recorded to comply with records retention laws or for quality assurance of customer support. Employees' personal communications remain private and distinct, using the employee's personal identity and phone number," UC Today added.
The frontline workforce is estimated at nearly 2 billion people worldwide, and many of them lack access to corporate communications platforms, Dallas Innovates wrote, under the headline "Press the Green Button."
Tango Extend connects them with corporate communications, improving collaboration across the extended workforce, it added.
Check out more details on how Tango Extend will mobilize your Teams environment here: https://tango-networks.com/tango-extend-for-microsoft-teams/