March 5, 2019
5G, as we all know, is set to be a game changer.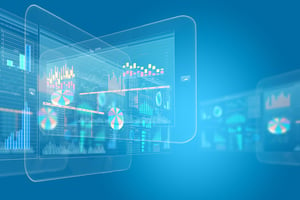 Based on new spectra, a new technology for accessing wireless spectrum (New Radio), and new models for providing quality of service and spectrum sharing. Super duper!


However – the question arises – when will it be here?

This is important, because some carriers are already launching "5G" branding.

However….. It's not.The formal release of 5G technology is not being finalized until April 2019, and then will have to be rolled out and tested over the next few months.

So how can your phone say 5G?
Well – various people are launching services which are firmly in the 4G band under a 5G brand. AT&T, for example, are talking about "5G Evolution" – which really means LTE-A (aggregated LTE, or 4G binding two bands together).
Some of the UK carriers are looking at running 5G NR over their 4G equipment. Some improvements for their capacity, but no speed benefits for the user.

The first real deployments of 5G won't be until early 2020. These first deployments of 5G are likely to be used for three things:

Backhaul – joining up 4G base stations to improve overall network throughput.
Fixed Wireless Access – allowing the MNOs to compete against fiber ISPs and cable companies.
Marketing-heavy trials - O2, for example, are putting a very high profile "5G testbed" in their arena in downtown London.
"Real" 5G – i.e. 5G on your mobile phone – won't be here until probably 2021.
To make any sense of 5G for the consumer, the carriers need to roll out huge numbers of new base stations – the higher frequency bands which support the higher data rates work over shorter distances and more line of sight, and so need more base stations – a HUGE investment.

Apple – who never invest until they need to – is predicted not to support 5G on iPhones until early 2021.

So – don't hold your breath for your own phone having 1.4GB download speed any time soon.

However – 5G WILL change the industry, but probably more in replacing many of the old wired networks. Starting in industrial applications, moving into home internet access, eventually transforming whole industries like the automobile and manufacturing sectors.