November 8, 2018
The first Android phones were launched 10 years ago. The iPhone turned 10 last year.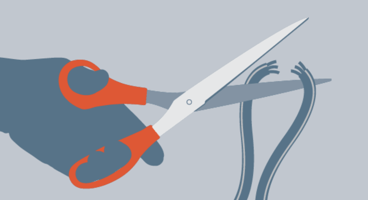 And in the last decade, smartphones have become ubiquitous and central to the way consumers communicate and lead their lives.
Now the impact of smartphones is reverberating throughout the work world as well.
"'It's Giant and Has Like Five Million Buttons.' The Office Desk Phone Won't Die," said The Wall Street Journal this week, in an article detailing how many employees are baffled by their desk phones and increasingly rely on smartphones.
"I don't even know how to dial out on it," The Journal quoted one 40-year-old as saying about the desk phone he stuck in his desk drawer to reduce clutter.
Teleworking, remote working, virtual workplaces and work-from-home programs are increasingly critical to the operations of many companies and all of these programs require business-class mobile communications.
Ubiquitous Smartphones
While The Journal's article was making the point that traditional desk phones continue to be the norm for many workplace, it's not surprising that many employees, especially younger ones, are preferring to use smartphones as opposed to landlines.
After all, fully 92 percent of American Millennials own smartphones in 2018, according to Pew Research Center. But even older members of the workforce are embracing these technologies, Pew found, with two-thirds of American Baby Boomers owning smartphones as well.
And now a majority of American homes have cut landlines altogether and are wireless only. So it's easy to see why these consumers who use smartphones in every other part of their lives want to go wireless in the workplace as well.
Going 'Mobile First'
Enterprises are taking advantage of this preference and getting out ahead of the trend, figuring out how to make ubiquitous smartphone technology a key enabler for the distributed workforce.
Accounting giant PwC announced earlier this year that it was going "mobile first" with communications and scrapping landlines for its 18,000 employees in the UK.
Companies large and small are cutting the cord, according to Crain's Chicago Business, citing firms from start-ups to large advertising operations that have ditched traditional landline phones.
The trend is complemented by what industry analyst Raúl Castañón-Martínez of 451 Research calls "Second Wave Mobility."
As described in a recent webinar featuring Castañón-Martínez, the first wave of mobile technologies and services catered to the consumer, with features and service options that consumers want.
The Second Wave of mobility, according to Castañón-Martínez, is now emerging and is focused on the needs of enterprises who are managing a mobile and distributed workforce.
Check out the complimentary industry trend analysis webinar to learn more.
Making the Transition
The best practices for mobile communications for a distributed workforce have become clearly defined in recent years:
Enable business features –Just because you have moved away from landline business phones does not mean communications should be less professional or polished. Employees and the people they communicate with expect call transferring, conference calling, call hold, and similar business class communications features.
Ensure compliance –In some industries, communications capture and archiving is required by law. In other companies, being able to record and analyze calls is an essential part of customer service and customer experience management. This means mobile communications should be captured and recorded just like with landlines.
Manage identities –If BYOD is permitted in your environment, then it is important to ensure that employees are conducting business communications from a business number. This requires the ability to separate and manage personal and work-related calls and ensure that work calls utilize work numbers and are subject to compliance rules.
Tango Networks' Mobile Unified Communications solutions powered by Mobile-X enable the adoption of these best practices for enterprises supporting a distributed workforce.
Now workers in or out of the office can have seamless corporate communications, including Mobile Unified Communications, mobile workforce communications, and programs for remote working, work from home, telecommuting and business continuity.
Contact us today for a personal demonstration.