July 24, 2019

The workplace has been transformed by mobile phones.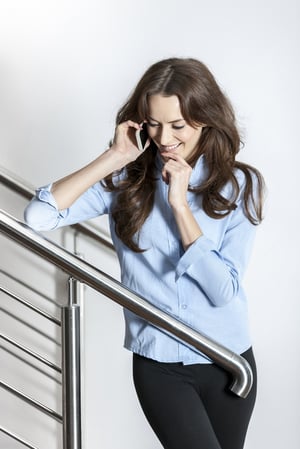 Now virtually every company of every size has employees working anywhere and everywhere, using mobile phones as primary communications tools. Teleworking, remote working, virtual workplaces and work-from-home programs are increasingly critical to the operations of many businesses and mobile phones are an essential component of these strategies.
The new wave of mobility is geared toward business users, not consumers. For Communication Service Providers focused on business customers, this transformation is a massive opportunity.
Mobile UC for your business customers
Our Mobile-X service for CSPs provides simple-to-integrate, simple-to-bundle mobile communications for your business customers.
Universal corporate SIM that works everywhere
Out-of-the-box integration with all leading enterprise UC and UCaaS platforms, including Cisco (BroadSoft), Avaya, Microsoft, Asterisk & FreeSwitch
Unique self-service features that put control over policy, usage, routing and security into your business customers' hands
Mobile call recording & policy compliance, filling a critical need for many business customers
Unique native mobile network performance, quality and security -- not messy over-the-top UC apps
The Mobile UCaaS Opportunity
Our CSP partners unlock new revenue streams, expand customer engagements, and deliver services that business customers love and need today.
Differentiated mobile-inclusive offerings
Enable "Mobile First," "Mobile Only" and Fixed-Mobile Convergence strategies for customers
One-stop shop for fixed and mobile services
Expanded ROI by bringing more users to your UC platforms
Unique business-friendly features like putting customer IT departments in direct control of mobile
Device-native, highly intuitive user experience, cutting training and troubleshooting for you and your customers
Fill out the form to learn more about bundling Mobile-X with your UC service offerings.