April 19, 2022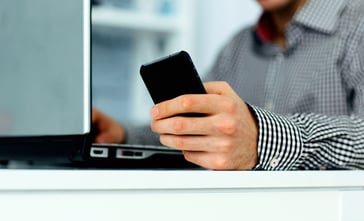 The Communications Compliance Crackdown shows no sign of slowing down.
This presents a huge opportunity for resellers of UCaaS and other business communications services to offer compliant mobile communications services.
Last fall, financial services regulators in the US began warning regulated firms that they are cracking down on the use of personal devices and apps for regulated communications. News services report this month that the crackdown is continuing.
The Communications Compliance Crackdown
Regulators in the US and the UK enforce similar rules. If a financial services firm's employees communicate with clients about transactions in securities or other assets, then these communications must be captured and recorded for a required period. The rules are aimed at protecting investors and maintaining fair markets.
In December, US regulators slapped JP Morgan Chase Securities with $200 million in fines for communications that violated the rules.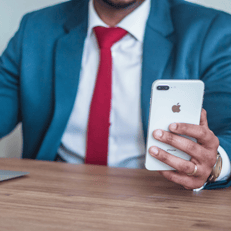 Then in February, news reports indicated that Goldman Sachs and Citi were the targets of regulator probes into communications record-keeping violations.
Last week, Reuters published a commentary written by several attorneys indicating that the probes are continuing. "As demonstrated by the recent enforcement actions, even when companies restrict employees' use of personal devices to conduct business, if they fail to enforce their policies and properly supervise their employees, they will have to deal with the regulatory consequences," they wrote.
The BYOD Conundrum
The JP Morgan Chase Securities' case showed that more than 100 of its bank securities employees, including senior managers, used personal communications devices and apps for regulated communications outside of the official channels.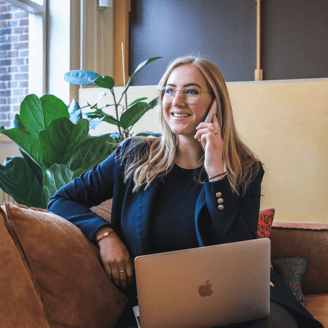 This is a result of a longstanding IT headache: Bring-Your-Own-Device (BYOD).
Around 20 years ago, as personal cell phones and other devices became plentiful, many companies began to permit employees to use their own devices to conduct business. The companies often would reimburse employees for expenses related to using the personal device for business.
But this practice also meant that critical corporate communications were being conducted outside the view and control of company IT and compliance.
Many firms chose to address this issue by not permitting employees to use personal devices for regulated communications.
But as the mounting fines show, enforcing this ban is very hard to do.
Dual Identity BYOD: Communications Can Be Both Mobile and Compliant
The prospect gives Tango Networks' channel partners an opportunity to capture major new business and recurring revenue streams with very sticky services for financial services companies.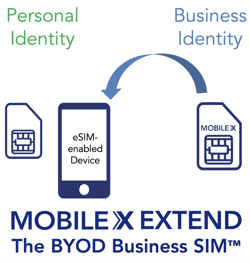 Speed is of the essence for financial advisors putting together time-sensitive securities deals, which can lead to incautious and hasty behavior. The temptation to respond quickly when on the road, or otherwise away from a corporate-controlled landline or device can be hard to resist.
But financial industry employees can be both mobile and compliant thanks to the new generation of fixed mobile convergence technologies, represented by our Mobile-X service.
The key is to take advantage of new eSIM technology and embed a business line into the personal BYOD phone. In that way, the phone effectively maintains two separate and secure identities, one for business communications and the other for personal communications.
This dual identity approach means that business communications can be routed to a recording application for proper archiving and compliance.
Mobile-X Extend: BYOD for Business Made Simple
Our new Mobile-X Extend solution turns a second SIM in a personal phone into an embedded business line fully controlled by an employees' company.
It also uses the phone's native interface and so doesn't require any specials apps or training. Users just call or text like they always would, but when it's a business communication, Mobile-X Extend automatically routes it to corporate systems where it can be controlled and recorded. Meanwhile, the personal communications remain private and external to corporate systems and so are not captured or recorded.
Covered by more than 90 patents and winner of more than 10 best communications solution awards, Mobile-X Extend dramatically simplifies the communications work model for today's financial services industry, bringing an easy and effective solution to mobile call and text recording issues.
We sell Mobile-X Extend only through our network of channel partners. If you sell UCaaS or other communications solutions to businesses, then you can extend these communications to mobile and offer your financial services customers a way to be both mobile and compliant.
Our channel partners are selling a wide range of services to businesses based on Mobile-X: Mobile Unified Communications, mobile workforce communications, and programs for remote working, work from home, hybrid, telecommuting and business continuity.
Fill out the form to learn more about Mobile-X.