February 4, 2022
Mobile services are evolving at an accelerating pace, and while this is bringing huge benefits to the consumer, some of the changes involved can bring their challenges.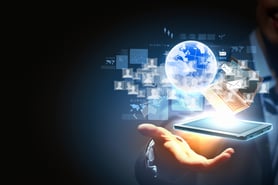 One of these is the so-called "3G shutdown," which is making headlines and news broadcasts in the United States.
As the mobile operators look to ramp up their new 5G networks, they are seeking to make more effective use of their limited spectrum assets – the frequency ranges that the FCC has granted to each US-based operator for running their services.
Each new "generation" of mobile services – 2G, 3G, 4G and now 5G – make better use of this critical resource, and turning off the older generations allows the new technologies to shine.
But any such change can bring challenges to users. Many current mobile phones use a mixed approach to these older technologies, using 4G for data, but still relying on the old 3G network for their voice calls.
And as the operators close down 3G, some consumers risk losing voice service on their phones. Newer phones can use 4G for voice calls, using a technology called "Voice over LTE," or VoLTE. But this can require reconfiguring the phone, and some older phones may not support VoLTE.
And across the US, starting on February 22, AT&T will gradually close down its 3G network to free up space for better 5G coverage. And this is where Tango Networks' "Multinet" service comes in.
The Power of Multinet with Mobile-X
Multinet allows a phone to automatically jump from one network to another to find the best service quality. In this case, as the AT&T network shuts down, the Multinet capability of our Mobile-X service will enable our users to gracefully move across to the T-Mobile network to continue making those critical phone calls.

At the same time, Tango Networks has inked a deal with AT&T to move subscribers over to the new VoLTE network to provide the widest range of service options for our subscribers.
So with Multinet, our subscribers can have a smooth journey to the new, faster services, making the transition at their own pace.
The Multinet service quality feature is one of the reasons we call the Mobile-X service the first mobile network truly built for business users.
Work-from-Anywhere Communications
Mobile communications are proving to be the lifeblood of today's Work-from-Anywhere operational models.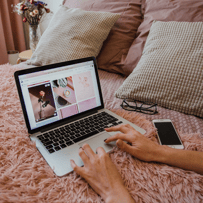 That means these communications become mission-critical to company operations. When service is unavailable on one network, our users know our Multinet feature will enable them to continue getting business done without missing a beat.
Mobile-X is based on our award-winning fixed-mobile convergence technologies. Businesses use our services to support distributed enterprise work models, such as work-from-home, hybrid and work-from-anywhere. The service also brings fully integrated business-controlled communications to mobile employees, deskless employees and firstline workers.
Want to learn more about how Mobile-X enables mobile communications to be truly business ready for a distributed workforce? Fill out the form and we will be in touch.