March 10, 2021
Our Mobile-X service has won an award recognizing it as a breakthrough solution for Mobile Unified Communications, and programs for working from home, remote worker, teleworker, telecommuting, connected worker and business continuity.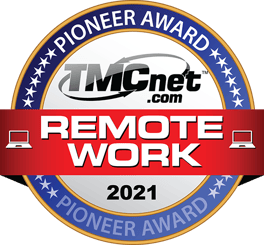 TMC, a global, integrated media company, granted Tango Networks a 2021 TMCnet Remote Work Pioneer award.

The award honors companies whose software and other solutions support the massive increase in remote working brought on by the Coronavirus Pandemic.
"We are honored that our Mobile-X service is recognized for helping companies cope with the challenges of maintaining business continuity with effective communications during the last year of disruption," said Douglas Bartek, CEO of Tango Networks. "Mobile-X has been the communications solution of choice for many years for companies who desire to boost the productivity of employees working from home or on the go. "
About Mobile-X
Covered by more than 90 patents, Mobile-X features a breakthrough in fixed mobile convergence technologies bringing business mobile communications to today's distributed workforce. The Mobile-X service transforms any mobile phone into a controlled endpoint for remote workers, office-based employees and those working outside the office.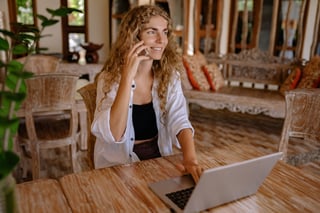 Mobile-X enables remote workers to communicate exactly as if they were in the office. Their mobile phones become just like extensions of the corporate communications platform, without needing any special apps or steps.
"Recognizing leaders in the advancement of remote working software, TMC is proud to announce Mobile-X as a recipient of the 1st Annual Remote Work Pioneer Award," said Rich Tehrani, CEO, TMC. "Tango Networks is being honored for this achievement in bringing innovation and excellence to the market, while leveraging the latest technology trends."
Click here to learn more about this exciting new award.