October 25, 2022
Our Tango Extend service has won a 2022 Teleworking Solutions Excellence Award from TMC.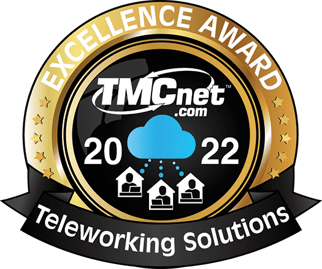 Tango Extend embeds a company-controlled business line in any smartphone, including Bring-Your-Own-Device personal phones and corporate-liable phones. The service is completely native and allows employees to communicate using the business identity on any phone without needing any apps or special steps.

"Businesses today are embracing the work-from-anywhere model. But this is only possible when business communications can be business quality and can enable business flexibility wherever employees work," said Andrew Bale, President of Tango Networks. "We created Tango Extend to address this need, to turn any mobile phone into a full-featured extension of the company communications platform. Now all employees can carry the equivalent of a business desk phone in their pockets."
"The TMCnet Teleworking Solutions Excellence Award recognizes the best and the most innovative products that this industry has to offer. Tango Networks has proven their commitment to quality and the further development of Teleworking Solutions industry through its Tango Extend," stated Rich Tehrani, CEO, TMC. "Congratulations to the entire team at Tango Networks for earning this great honor. I look forward to seeing more innovative solutions from them as they continue to contribute to the future of Teleworking."
Covered by 100 patents, Extend is the industry's most advanced implementation of fixed mobile convergence technology. Extend enables businesses to retire redundant phones and to reduce their carbon footprints while shrinking administrative overhead and expenses.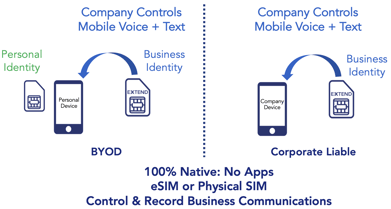 Businesses use Extend for Mobile Unified Communications, Mobile First and Mobile Only communications, and work-from-home, hybrid and work-from-anywhere flexibility. It brings fully integrated business communications to mobile employees, deskless employees and frontline workers, many for the first time.
Learn more about this exciting award by clicking here. If you'd like more information about Tango Extend, please fill out the form below.