September 26, 2018
Tango Networks has been named to the list of 10 Fastest Growing Telecom Solution Providers to Watch 2018 by Insights Success Magazine.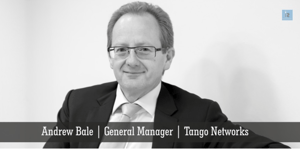 "An innovative solution provider that offers superior enterprise mobile communications products and services is Tango Networks," the editors said. "Its groundbreaking mobility platform provides simple, flexible adaptation of enterprise communications for the mobile workforce, even in multivendor environments."
Incorporating a breakthrough implementation of fixed mobile convergence technologies, Mobile-X from Tango Networks dramatically improves mobile communications for a distributed workforce, including Mobile Unified Communications, work-from-home, remote worker, teleworker, telecommuting, connected worker and business continuity programs.
Tango Networks' Andrew Bale, General Manager of Cloud Services, was interviewed by the magazine as part of the recognition.
"Tango Networks is ushering in a new era of enterprise mobility that puts enterprise IT directly in control of mobility in a manner similar to the control over fixed voice and data communications," Andrew said. "In fact, many of our customers are going 'Mobile First' and making mobile phones their primary communications devices."
The article "Tango Networks : Enabling Mobile-First Enterprises" highlights the latest innovations introduced by Tango Networks to improve enterprise mobility, including Mobile Unified Communications, Enterprise Text Messaging, and mobile voice and text recording for compliance and quality control.
"We are leading innovators of enterprise communications mobility, with more than 60 patents granted for the underlying technology of mobilized enterprise communications," Andrew said. "For years, enterprise mobility was handled as a device management problem, focusing on rudimentary access control and configuration management. Our solutions are first to provide true control over real-time applications – voice, messaging, collaboration and others – used by a truly mobile workforce."
Contact us today to learn more about maximizing mobile employee productivity with our enterprise mobility solutions.