March 6, 2018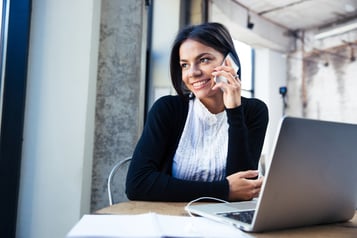 Unified Communications as a Service (UCaaS) is evolving with a wave of innovation and a reshaped market landscape.

That's the conclusion of an article about the UCaaS market and top UCaaS providers published today by Channel Partners magazine.
The magazine named Tango Networks to its list of 20 Top UCaaS providers, citing the company's unique technology for mobile-enabling enterprise UC.
This breakthrough capability was highlighted in our recent launch of Mobile-X, the industry's first cloud-powered enterprise mobile convergence solution. Mobile-X enables enterprises to use their existing systems and services to deploy mobile UC, mobile call and text recording for compliance, dual identity management, automatic application integration and much more.
In introducing the Top 20 UCaaS list, Channel Partners' editors said: "Based on feedback from analysts, editorial advisory board members, recent news reports and Gartner's 2017 Magic Quadrant for WorldWide UCaaS, we've compiled a list, in no particular order, of 20 top UCaaS providers that are making the most of the current competitive landscape and charting success."
One of the magazine's panelists made the point that the UCaaS market has evolved dramatically.
"A successful, cutting-edge UCaaS provider nowadays will look much different than what it did 20 years ago," said Raul Castanon-Martinez, 451 Research's senior analyst of workforce collaboration in the published article.
Mobile-X from Tango Networks is the centerpiece of a wide range of use cases, including Mobile Unified Communications, mobile workforce communications, and programs for remote working, work from home, telecommuting and business continuity.