September 15, 2023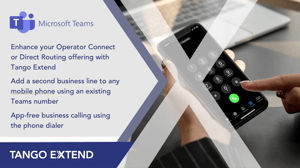 Guest posting by Jay Ball, CEO of Flotek, a UK-based IT and Comms service provider delivering communications services to small- and medium-sized companies, and a new partner of Tango Networks. To learn more, visit flotek.io or call 02921 508000.
After intensive first-hand testing, I'm ready to explain why Teams Anywhere revolutionized my on-the-go productivity and connectivity, and the impact it can have on seamless business collaboration.
Tango Extend-enabled Teams Anywhere, essentially an eSIM added to your mobile phone, allows for the direct delivery of Teams Calls to your mobile device as a fixed-line phone number from certified operators.
The difference between this and the Teams Mobile App is that to receive or make a call through the app, you need to be connected to a reliable WiFi network or remain stationary on 5G, as those calls are delivered over data.
So, if you're travelling in a car, experiencing data connectivity issues, or moving between mobile masts, your call could end up with problems such as drop-outs or sound distortions.
I personally am constantly driving between client sites throughout the day, so Teams Anywhere became my go-to solution.
Tango Extend's eSIM solution is a breakthrough in Mobile Unified Communications and essentially creates a dual persona on a personal device by using the eSIM as the business line. But the existing personal SIM remains private and secure.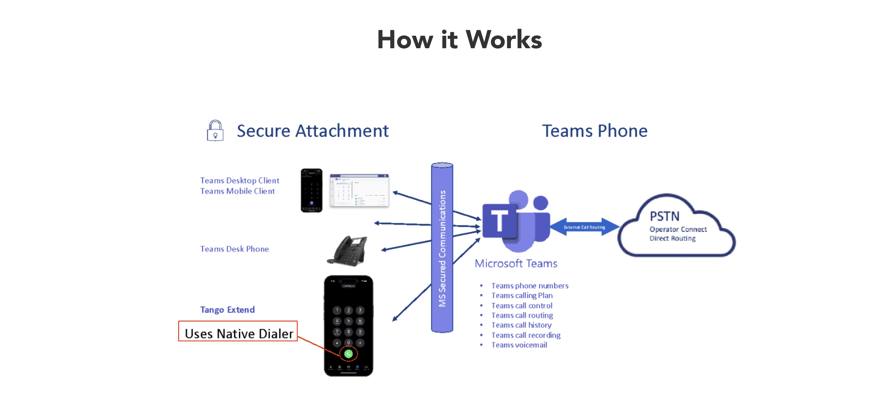 Another huge benefit is that I can use my native dialer on my personal mobile to be tied directly into my company's business communications system. My business persona is now my work-controlled eSIM with my Teams identity and number for communications.
So now when I place a business call on my personal phone using the native phone dialer, Extend automatically ensures the call carries the Teams business identity and provides all the features of a traditional landline.
It allows me to be completely accessible for direct client calls, office internal calls, or even answering any call queues whilst out and about.
I now have one Direct Cardiff Number that clients can call, and I can pick up wherever I might be. Plus, every call I make comes from my Cardiff personal number rather than my personal mobile, which ensures I don't receive late-night customer calls on my personal phone!
This innovation can benefit a wide variety of businesses, including those related to finance with recording and archiving compliance rules. If you have Teams Recording Enabled, your mobile calls will be recorded, and all customer interactions will be securely stored and encrypted for you.
I absolutely love it! I'm personally a big fan of Teams Anywhere, and I've decided to keep my Tango-enabled eSIM long-term, ditching my separate work mobile to have just one number for all my communications.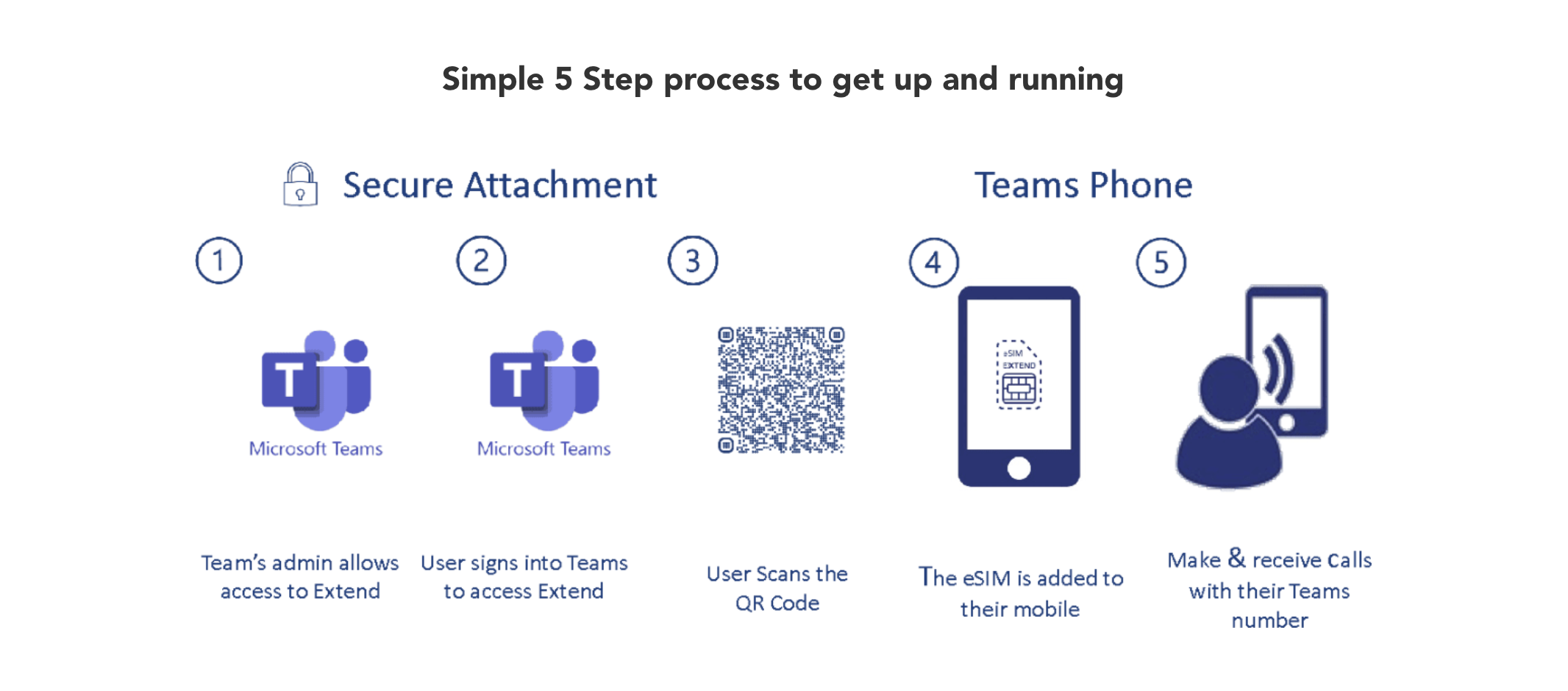 My iPhone remembers the last dial, so each time I ring a client, it automatically selects my Teams Anywhere eSIM instead of my personal number.
Also, any call queues I'm a member of now come directly to my business eSIM, displaying whether it's a sales or client relations call, and I have the option to answer if the office isn't able to pick up within a reasonable ring time.
I can control when calls come to me by changing settings within Teams to send calls to voicemail. Or I can simply turn the eSIM off within my iPhone on weekends and let Teams follow its usual ring pattern.
If you or any of your team could also benefit from Teams Anywhere, feel free to reach out to our sales team at 02921 508000. They'll be happy to assist you!