July 25, 2017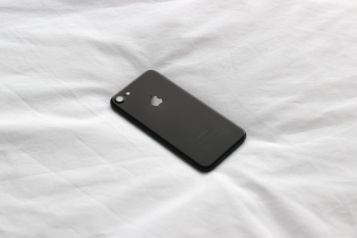 Communications are often called the lifeblood of healthcare operations. Doctors, nurses, physician's assistants, administrative staff and many others need to share information, collaborate and respond to requests quickly and efficiently.
This is why the revolutions in digitization and communications mobility have led to a sea-change in how users communicate in healthcare environments.
In particular, the influx of mobile devices into healthcare facilities has created a great number of conveniences and efficiencies but also a wide range of IT challenges.
If you are responsible for supporting mobile enterprise communications of today's healthcare professionals, then you most likely have dealt with some aspect of these four major challenges.
Privacy, security and compliance
Security of Protected Health Information (PHI) such as an individual's health data is of critical importance. This includes information shared in phone calls or other modern electronic means.
Digitization has multiplied the ways that PHI might be communicated, such as with voice communications and messaging on mobile devices.
How can you ensure that the communications for your mobile workforce are properly secured and protected? Are the protections easily audited to ensure compliance with the appropriate regulations and guidelines?
Support for varied mobile devices including BYOD
One recent study indicated that 85% of healthcare professionals brings their own devices to work.
In fact, some companies embrace this trend and establish Bring Your Own Device (BYOD) programs that replace corporate-issued devices with the employees' own personal devices.
But before you can take such a step, it's critical to plan how you will enforce corporate policies on the communications on these devices.
Are calls involving protected patient information properly routed through corporate infrastructure? Can the appropriate recording, logging or archiving actions be enforced? Can you control mobile devices in the same way that you control desk phones? Are work-related calls and personal calls kept separate?
Corporate identity management
Our traditional desk phone communications systems made the corporate identity crystal clear. Calls made to and from these devices were managed by your corporate communications systems, and so they carried the corporate number and identity.
But mobile devices typically have operated on an entirely different network – that of the wireless service provider. So a call from a doctor on her mobile device will carry a number that is different from that of the hospital or practice she works with.
The IT challenge is to make sure communications are smooth and professional by ensuring that every call from every member of the staff is identified by the correct corporate identity.
Simplify the mobility experience for the staff
To be certain that mobile communications meet your security, compliance and auditing requirements, you should ensure that employees use the communications as intended.
But if you introduce clunky, non-intuitive phone clients or applications into their tasks, your users may ignore them or do end-runs around your processes. That means some part of their communications could take place out of your control and ability to enforce compliance rules and policies.
The goal then is to simplify the user experience and make it more intuitive. This means doing away with unwieldy applications and integrating the mobile device's native interfaces with your communications systems and policy enforcement processes.
Mobile-X
Mobile-X ensures compliant, controlled and simple communications on any mobile device. Our platform enables major healthcare providers around the world to address these four mobile communications challenges.
Privacy, security and compliance – Communications from mobile devices are automatically routed by the Kinetic platform through your corporate systems. You can monitor, archive, audit and enforce policies on all these communications for mobile communications compliance.
Support for varied mobile devices including BYOD – The platform supports any mobile device and enables you to control the corporate communications on these devices as if they were desk phones. In the case of personal devices, you can automatically keep work and personal calls separate and private as required.
Corporate identity management – Mobile-X automatically routes work calls through your corporate systems to ensure they carry the corporate identity. Personal calls proceed as before and come from the user's personal number.
Simplify the mobility experience – Mobile-X integrates the native calling interface of mobile devices into your corporate calling systems. So users can activate conferencing, transfer and similar features right from their device's interface. This means the user experience is simple and intuitive and users are not likely to do end-runs around your processes and policies.

Mobile-X from Tango Networks brings next-generation fixed mobile convergence technologies to communications for the distributed workforce. Now workers anywhere can have seamless corporate communications, supporting Mobile Unified Communications, mobile workforce communications, and programs for remote working, work from home, telecommuting and business continuity.
Contact us today for a personalized demonstration of Mobile-X.