September 7, 2018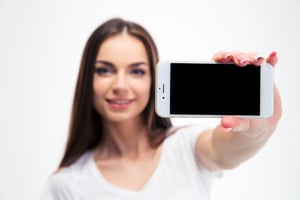 These days basically every workforce is a mobile workforce.
If you need to support users conducting business on their mobile phones, your face a number of important IT process and system questions:
How do you ensure the communications of these mobile users are compliant with recording, logging, monitoring and archiving rules?

How is enterprise mobility being changed by cloud-based mobility architectures, private wireless and mobility models such as Private LTE?

How do you enforce corporate policies on these communications?
How do you ensure mobile communications are captured and coordinated with your business applications, like Customer Relationship Management (CRM) and Workforce Optimization (WFO)?
The best practices for these enterprise mobility challenges will be highlighted in an upcoming 451 Research webinar being presented with Tango Networks.
Second Wave Mobility: The Enterprise Mobile Communications Revolution Begins

The complimentary webinar will focus on how enterprise mobility is being addressed in the latest wave of innovations and industry technology trends.
The webinar will feature analysis and market trend data presented by Raúl Castañón-Martínez, Senior Analyst, Workforce Collaboration and Communications, of 451 Research.
Andrew Bale, Tango Networks' General Manager of Cloud Services, will join the webinar to discuss the evolution of enterprise mobile communications.
Topics to be covered include: