August 1, 2019
Our partner Pragma has announced a new Cloud Mobile service for the UK incorporating key enterprise mobility that features based on our award-winning mobile communications platform.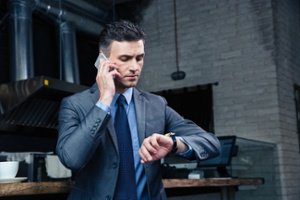 Pragma's iPECS Cloud Mobile (iCM) solution is designed to bring the key PBX features users are familiar with into a mobile environment, and help businesses make the most of their move to the cloud
Incorporating a breakthrough implementation of fixed mobile convergence technologies, Mobile-X from Tango Networks dramatically improves mobile communications for a distributed workforce, including Mobile Unified Communications, work-from-home, remote worker, teleworker, telecommuting, connected worker and business continuity programs.
Pragma was founded in 2012 as a channel focused distribution company designed to support resellers and Ericsson-LG in bringing iPECS unified communications technology to the UK market.
iCM removes the need to install additional applications and gives users the ability to dial extension numbers directly from their mobile phone.
Key features also include iCM's ability to enable users to become a part of hunt groups, call recording facilities and the ability to seamlessly transfer calls back into the office from their mobiles.
Andy Herring, Product Marketing Manager at Pragma, said, "We understand that cloud is quickly becoming the de facto option for customers looking to upgrade their communications infrastructure. Our partnership with Tango Networks is positioned to help our resellers stay at the forefront of cloud telephony by enabling mobile functionality on iPECS cloud. As a solution that's future-proof in every sense of the word, iPECS cloud is expected to grow and evolve over the next 5-10 years."
Pamela Strong, Vice President, Global Channels at Tango Networks, added, "Pragma is a trendsetter in the UK Cloud Telephony channel, and working with them to further strengthen their feature-rich cloud platform was a fulfilling experience. In Pragma, we see a long-term partner that aligns perfectly with our long-term growth strategy."
A select number of partners were recently given the opportunity to test Pragma's iCM offering and their reactions have been nothing short of positive.
Craig Jones, Technical Director at Datakom, a Pragma Cloud Reseller has this to say; "The iCM solution is just positive proof that Pragma is a forerunner in the cloud space. We decided to move to a 100% cloud-centric sales strategy a few years back with iPECS Cloud and we haven't looked back since. iCM is the latest in an exciting series of enhancements Pragma will be delivering to the iPECS Cloud platform, it's one that our sales team can't wait to take to our clients."