October 3, 2017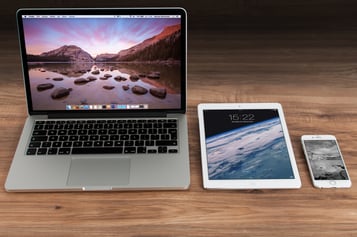 Communications policy enforcement is a continually evolving domain. It changes as regulations, best practices and applications modify over time, resulting in new mandates and new modes of communication.
Policies you must enforce on communications might be specific to your industry because of a regulatory mandate.
In finance, for example, you may be required to log and archive communications related to financial transactions, such as in the new MiFID II regulation in Europe and the Dodd-Frank regulations in the US.
In healthcare, you may be required to enforce auditable protection of patient data, such as in the HIPAA regulation in the US.
Policies might be specific to your company, such as a quality assurance program that requires calls with customers to be monitored and recorded for analysis. Or policies might be specific to usage of certain communications tools at certain times, such as restricting SMS texting from being used by driver of a fleet vehicle.
But enforcing such policies has grown only more complex as our methods of communication have evolved, such as with the increasingly widespread use of mobile devices in our environments.
To use the example of a call recording policy, companies have long deployed recording products to capture and archive the calls made on landline desk phones.
But too often the mobile devices now being used by employees are not in scope for the recording tools. This means they represent a "blind spot" in your policy enforcement controls.
Mobile Policy Enforcement Made Easy
Mobile-X solves the policy enforcement challenge by enabling you to use your existing compliance and policy tools on employees' mobile communications.
In the case of call recording, this means you can use your existing call recording systems to record calls on mobile devices just as if they were an extension of your desk phone communications systems.
Similarly, Mobile-X enables you to extend your customer experience management and similar quality controls to mobile devices.
So, for example, a customer call monitoring system can be active on a call an employee makes on his mobile phone, and the same analytics and quality assurance processes can be applied to that call.
Mobile-X even enables you to enforce usage policies, such as preventing a truck driver from using her mobile phone during high traffic hours.
Mobile-X from Tango Networks is the centerpiece of a wide range of use cases, including Mobile Unified Communications, mobile workforce communications, and programs for remote working, work from home, telecommuting and business continuity.
Learn more about our mobilized enterprise communications solutions and contact us today for a personalized demonstration of Mobile-X from Tango Networks.