March 24, 2017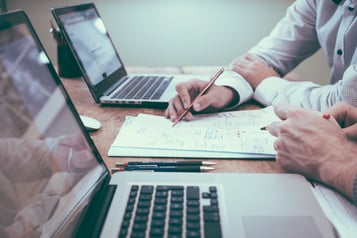 Two critical customer engagement technology trends came together this month with our announcement of our expanding partnership with Verint.
With Verint's Customer Engagement Optimization, you and your customers can achieve better outcomes with less effort, and your organization can enhance loyalty, increase revenue, improve efficiency, and reduce risk. Our mobilized enterprise communications solutions can seamlessly connect your employees' mobile devices used in customer interactions and serve as an extension of your PBX or unified communications platform.
Working together, these two solutions raise workforce optimization to a whole new level. They remove the mobile device "blind spots" from your customer care, contact center and customer experience management programs.
Now your employees' mobile communications across the field, contact center, remote locations, and elsewhere can be synchronized with the processes and workflow that optimize customer engagement and deliver superior customer experiences.
Further, the solutions ensure that mobile communications are compliant with company policies, security, industry regulations and quality control requirements. The solutions enable you to make mobile employees part of your overall customer experience management programs without compromising quality or compliance.
As TMC reported earlier this month:
"Companies should be able to address the gap that currently exists when it comes to managing business communications that occur on mobile devices. With countless employees across various industries using their personal mobile phones to conduct business on a daily basis, there's a risk of call and customer service quality declining. …
"(The partnership) will ultimately help deliver the mobile phone capabilities organizations need without compromising quality or compliance."
Don't miss the launch of our new Customer Experience Management solution at Enterprise Connect in Orlando! Register here or use code TANGONET on the main registration site to save an additional $500 off advance rates to Enterprise Connect!
Stop by booth #2408 or click here to book a meeting with us to see our new mobility solution for superior customer experience.