March 6, 2019
We're excited to announce our expanded partnership with Gamma to bring a new generation of enterprise mobile solutions to market.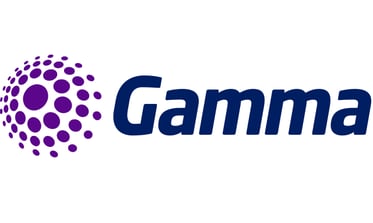 We recently unveiled Mobile-X, which is the industry's first enterprise mobile communications service to put true control over mobile voice, data and messaging into the hands of the enterprise IT staff.
Enterprises using the new service can dramatically enhance the productivity and efficiency of their distributed mobile workforces, such as through Mobile Unified Communications and recording of mobile voice and messaging for compliance.
Gamma is a leading supplier of voice, data and mobile products and services in the UK. Through the partnership, Gamma will offer integrated radio access to Kinetic Cloud Mobile-X for its partners, who will in turn offer industry-leading converged fixed-to-mobile enterprise services.
Join Tango Networks and Gamma at the Cavell Cloud Communications Summit in London, March 7, to learn more about Mobile-X.
"The partnership will enable us to deliver a market-leading set of converged mobility services that leverage our wholesale radio access offering," said Mike Mills, Head of Sales for the Cloud & Infrastructure Channel at Gamma. "Together, Gamma, Tango Networks and our partners will unlock true business-class mobile unified communications that deliver unmatched flexibility and value for enterprise customers."
"Every enterprise is a mobile enterprise at some level today. What matters is how well an enterprise controls mobile communications to maximize productivity and competitiveness," said Andrew Bale, General Manager of Cloud Services for Tango Networks. "Our Mobile-X offering is the first to put control over mobile-native voice, messaging and data into the hands of enterprises. We are excited to work with Gamma on our new offering because of Gamma's leadership in wholesale communications solutions for cloud and infrastructure partners."
What is a Global Private Mobile Network?
Mobile-X creates a Global Private Mobile Network (GPMN) that is exclusively controlled by an enterprise customer. This means that your IT managers can directly control mobile voice, messaging and data services like never before.
Making a GPMN available to your workforce means that you have:
One consistent mobile subscription for a customer's employees worldwide.
Native communications on employee mobile devices driven by the enterprise's unified communications platform, without requiring hard-to-use VoIP apps.
Complete control over compliance, recording, security and costs for all mobile voice, messaging and data.
Advanced authentication and security with a foundation for migration to 5G and Private LTE.
Fill out the form to learn more about our Global Private Mobile Network: