November 18, 2020
A report released last month shows that the impact of pandemic response measures on business is even more profound than many of us anticipated.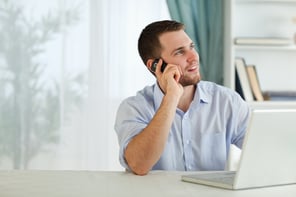 In fact, the work-from-home trend is now poised to reshape our cities entirely, as millions of young workers plan to move away from the very expensive living conditions in today's major urban centers.
That's the finding of a report announced by Upwork, which found that as many as an astonishing 23 million American workers are planning to move from their current homes because they can now work remotely.
If this migration comes to pass, it promises to change the very nature of many of our metropolitan areas.
But central to the entire trend is the tools that make work-from-home possible.
And on that point, two recent Cisco studies found the vast majority of thousands of workers and consumers surveyed internationally don't trust the digital tools used for remote work.
Respondents in 62% of the companies surveyed told Cisco that at least half of their workers were remote. But the vast majority of these respondents said they do not trust the digital tools to be secure and protect their data.
The finding mirrors the trend in the public's rising concerns over whether companies can adequately protect personal data.
"Cisco's latest privacy research highlights that people care deeply about protecting their data, and many have stopped doing business with companies due to data privacy concerns," Brad Arkin, senior vice president and chief security and trust officer at Cisco told TechRepublic.
I agree with Cisco's findings that those shifting attitudes underline the demand for cybersecurity to meet the needs of remote working. Eighty-five percent of organizations polled by Cisco said cybersecurity is now extremely or more important than before the pandemic.
In just one interesting example, e-discovery providers in the legal fields are seeing productivity gains from remote workers.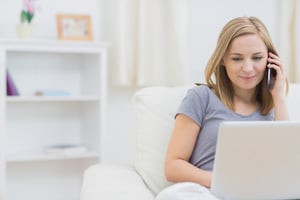 But news sites are reporting that they also need to rethink how they can convince clients that remote e-discovery work poses a minimal security threat. These realizations and the need to rethink security are touching every kind of organization that has made the shift to work-from-home.
Native Mobile Overcomes Over-the-Top Issues
My personal expertise comes in with one of the key elements of remote work: mobile technology.
As work-from-home has taken hold, many workers have come to rely on their mobile phones as the primary communications tools for doing business.
By their very nature, native mobile communications are inherently more secure than over-the-top apps. The systems and connectivity that mobile communications traverse natively are not easily penetrated at the application layer like common app-level communications tools.
This is a key reason that native mobile communications are increasingly the technology of choice for organizations implementing work-from-home and teleworking programs.
These connected worker programs often rely on over-the-top UC apps installed on mobile phones for corporate communications.
But besides the security concerns associated with over-the-top apps, recent research shows that poor communications quality and a poor user experience is leading the vast majority of users to ignore the apps.
Nemertes Research's 2020 global study of more than 525 organizations found that about 70% of participants have either deployed or plan to deploy or evaluate mobile Unified Communications in the future
But among those who have deployed mobile UC apps for their users, adoption was just 5.7%. The research reported that workers overwhelmingly prefer the native dialers and interfaces on their phones to place and receive phone calls, or to text fellow employees, customers, and other business colleagues.
The lack of utilization of mobile UC apps for phone calls creates a hole in enterprise UC strategies. Potential issues include:
Difficulty monitoring and recording calls for quality control and compliance.

Calls come from personal numbers, not the business.

Inability to enforce usage policies or control costs.

Inability to manage security.
About Mobile-X
Tango Networks has built next-generation fixed mobile convergence technologies and capabilities to tame the mobile tiger - to bring the native mobile network itself – not just the phone, but the actual smarts in the core network – under the CIO's control and to bring mobility into our post-pandemic world.
This is possible via our Mobile-X service, which is exclusively available through our communications service provider and other channel partners.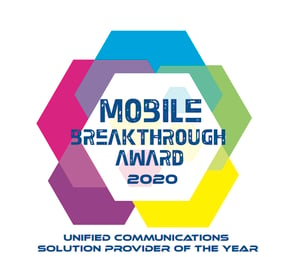 The service is the industry's first to give a CSP and its business customer direct control over native mobile communications, addressing the many usability and security issues of over-the-top apps and communications. This is why the service was awarded the "Unified Communications Solution Provider of the Year" award last week in the fourth annual Mobile Breakthrough Awards program.
Mobile-X is the centerpiece of a wide range of use cases, including Mobile Unified Communications, mobile workforce communications, and programs for remote working, work from home, telecommuting and business continuity.
Fill out the form or shoot us an email to discuss how Mobile-X can support your organization with better and more secure mobile communications.