July 21, 2017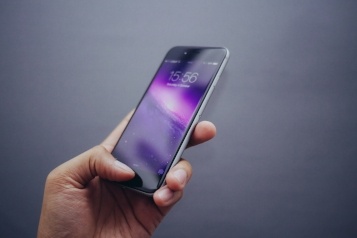 If you manage IT for healthcare professionals who interact with the public or work with patient information, then you know the challenges around device management and privacy management.
These busy professionals need to communicate sensitive and timely information to patients, other health care staff, administrators, insurers and so on. Mobile phones and other mobile devices have become the standard among these users.
But maintaining privacy and security over personal healthcare information is an absolute must, mandated by law in many jurisdictions, such as under the Health Insurance Portability and Accountability Act (HIPAA) in the United States .
How do you give public-facing healthcare workers the flexibility and mobility they need while maintaining compliance with security requirements?
These challenges become even greater if you support personal devices as part of a Bring Your Own Device (BYOD) program.
For example, studies show that the vast majority of physicians use smartphones for work. And media reports cite increasing numbers of healthcare systems that permit the use of personal devices by healthcare professionals.
Maintaining easily managed, auditable security and privacy for these communications by your increasingly mobile workforce is paramount.
Mobile-X
It's precisely this kind of flexibility combined with control that makes Mobile-X a central part of mobility management for healthcare organizations around the world.
The platform is designed from the ground up to bring communications on mobile devices into your direct control, while ensuring that private and business calls and texts are kept separate.
Our recent trend advisor on Mobilizing the Modern Workforce details these important capabilities for supporting healthcare professionals on mobile devices:
Control and security: Communications from public-facing users can be automatically routed through your corporate communications systems by Mobile-X. That means you can enforce policies and ensure compliance – including centralized recording – without the users taking any special steps.
Corporate identity management: Communications from the public-facing users will carry your corporate identity, not the identity of their personal phones. Mobile-X automatically keeps professional and private communications separate.
Click here to check out more details in our trend advisor.
Or contact us today for a personalized demonstration of Mobile-X.