February 18, 2019
It's been a long time coming.
But the first global solution for enterprise mobile communications is finally here.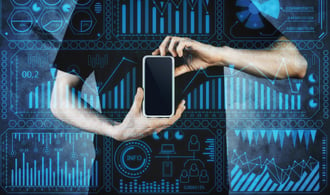 I'm excited to be part of the team rolling out a new service that creates a "Global Private Mobile Network" for each enterprise customer.
If you have been in the mobile communications industry for a while, then you will know how unique and important this is.
And if you manage IT for mobile employees or a distributed workforce, then you have had to deal first hand with the challenges the legacy mobile market presents to your enterprise. You don't want to miss seeing this new service for yourself.
The Enterprise Mobility Blindspot
Enterprises today overwhelmingly rely on mobile devices as primary communications tools for employees.
But the vast majority of mobile services remain stubbornly consumer-focused, mired in the same mass-market offerings that operators have had for 20 years.
Even major enterprises use the same mobile services and features sold to YouTube-watching teenagers.
And the control over these services – how to see and control usage, who is talking to whom, what gets captured and recorded – is mainly out of the hands of enterprise IT.
Stop and think about this for a moment.
If you are an IT manager in a company, then you have direct control over your employees' computing tools, Internet access, desk phone communications, WiFi access, application access and on and on.
The one thing you don't have control over is their mobile communications.
You can't control how voice or messaging or data traffic are used and routed.
You can't manage mobile communications recording for compliance or quality assurance.
You can't enforce security or authentication controls.
You can't consistently apply business class features like call forwarding or hunt groups.
You can't even manage consistent subscriptions or feature availability across regions, thanks to the mishmash of regional services your subscribers need to use.
What's wrong with this picture? Just about everything.
The "enterprise mobility blind spot" means that someone else – a bunch of mobile operators – are controlling the most important form of communications for your employees.
Finally, today, there is a better way.
We have announced the industry's first enterprise mobile communications service that creates a global mobile service that covers all your employees and gives you complete control.
What is a Global Private Mobile Network?
We are rolling out our new Mobile-X solution, the industry's first Global Private Mobile Network service for enterprises.
Mobile-X is the first service to put control over mobile voice, messaging and data directly into the hands of enterprise IT, for all employees in any location on any device.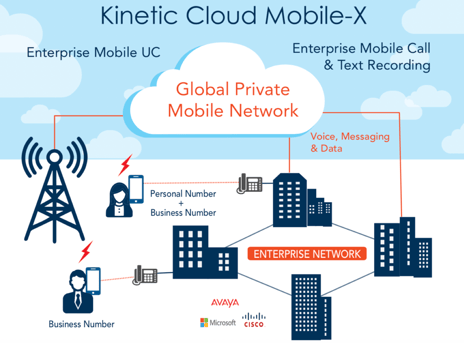 Mobile-X was created by the integration of our award-winning call control technology with the SIM-based global mobility solution from our recent acquisition of Simetric Telecom.
Incorporating a breakthrough implementation of fixed mobile convergence technologies, Mobile-X from Tango Networks dramatically improves mobile communications for a distributed workforce, including Mobile Unified Communications, work-from-home, remote worker, teleworker, telecommuting, connected worker and business continuity programs.
A "Global Private Mobile Network" is a global communications fabric for all of your company's mobile users, with you directly in control over the mobile communications they use like never before.
When you subscribe to the service, there is one consistent mobile subscription to cover all employees in all locations, across all regions.
Your IT team has direct, granular control to administer mobile voice, messaging and data communications for each employee. You can route communications traffic, control costs, ensure policies are met.
Native communications on employee mobile devices are driven directly by your enterprise's unified communications platform, without requiring hard-to-use, poor quality VoIP apps.
This means your employees will be able to use the native phone interfaces they know and like for all business communications, including features like call forwarding and interoffice dialing. So it is a simple and intuitive user experience and it's just like they are carrying a desk phone in their smartphone. In fact, it's even easier.
At the same time, Mobile-X brings mobile voice and messaging into the scope of your compliance tools, including recording platforms.
Now your mobile, distributed workforce can be fully in compliance with recording and archiving regulations and customer service quality assurance processes.
The new service also makes it easy to seamlessly integrate mobile communications with your business applications, such as Customer Relationship Management systems (CRM), Workforce Optimization, call center workflow and others.
Now your on-premises, hosted and cloud-based applications can be truly mobile-enabled, with auto-logging and workflow-driven mobile communications, for maximizing workforce productivity and operational efficiency.
See for yourself
Now you can see why we are so excited about this new service. It solves for the first time the unmanageable mess of mobility that so many companies are forced to deal with today.
We're demonstrating Mobile-X later this month at Mobile World Congress in Barcelona. Want to meet up there and see it for yourself? Just click here or fill out the form below.
Or if you would prefer, we can give you a personal online demonstration today. Contact us to learn more about how Mobile-X will revolutionize mobility for your distributed workforce.
Get a Demo of Kinetic Cloud Mobile-X at MWC or Online