May 3, 2021
Mobile Unified Communications is becoming the lynchpin of business communications. In fact, it's not a stretch to say that Unified Communications is first and foremost mobile now and into the future.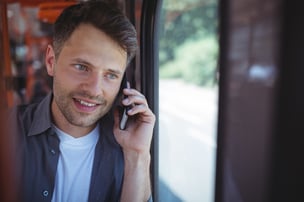 Several recent articles in industry publications are highlighting key aspects of the evolution in business mobile services, describing Tango Networks as one of the companies driving these industry-wide trends.
Writing in NoJitter, wireless and mobility expert Michael Finneran has highlighted the evolution of mobile networks and service providers in several articles in recent months. In particular, Michael has focused on the technology trends leading to new service and network architectures, citing Tango Networks as one of the innovators behind the trends.
Michael describes the impact of next-generation architectures on services as well as the idea of introducing a "private network" to an enterprise utilizing the mobile network. Our next-generation Fixed Mobile Convergence technologies are geared toward exactly this kind of offering, a service that creates a "Private Mobile Network" for delivering Mobile UC that is controlled exclusively by each business customer.
Another publication tracing the evolution of Unified Communications to become increasingly mobile is Comms Business magazine.
Comms Business is a leading publication in the United Kingdom focused on information and communications technology opportunities for channel partners and resellers.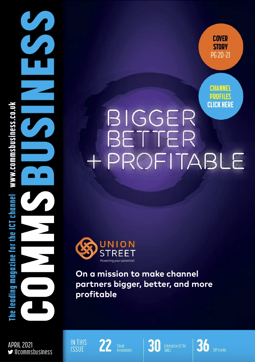 In a comprehensive feature in the April edition, Comms Business explores the transformation of UC and particularly how UC functionality is increasingly being used by small and medium enterprises (SME).
"High levels of UC functionality continue to cascade down to SMEs, blurring the lines between user segments. But are there solutions that truly fit a few seats as well as thousands?" the article says.
Tango Networks Vice President of Strategic Planning and Marketing Adam Boone is included in the discussion, adding that Mobile UC solutions have come to the forefront in recent years for SMEs.
"For many years, mobile phones have been the most consistent device of choice for business quality voice communications for employees on the go or in distributed work environments," Adam says to the Comms Business editors.
"Now Mobile UC is central to work-from-home, teleworker and business continuity programs that have been the norm because of the pandemic. That will be especially true for hybrid work environments as workplaces open back up."
Adam adds, "Modern Mobile UC becomes a simple add on to the UC service already purchased, so is very cost effective and scales easily. Further, modern Mobile UC solutions can turn any mobile phone into a fully featured extension of the business UC platform, including BYOD devices. That creates huge potential for cord cutting and cost savings."
Mobile-X from Tango Networks is the centerpiece of a wide range of use cases, including Mobile Unified Communications, mobile workforce communications, and programs for remote working, work from home, telecommuting and business continuity.
Fill out the form for a demo or to learn more about Mobile-X.