February 9, 2018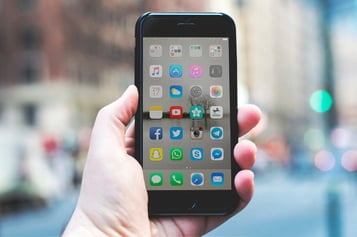 Tango Networks will unveil the new generation of mobile call recording and financial services communications compliance solutions at Mobile World Congress 2018.
Contact us today to book your personal demonstration at Mobile World Congress 2018.
Companies in financial services especially should visit Tango Networks at stand 6128 on Feb. 26 to March 1 at the Barcelona event to see live demonstrations of how our new mobile call recording solutions will enhance your compliance programs.
Compliance has grown increasingly challenging. Recently enacted Markets in Financial Instruments Directive II (MiFID II) regulations require communication recording and archiving for nearly every type of entity that has a hand in financial transactions pertaining to trading.
This includes communications involving mobile technologies, which themselves have fundamentally transformed how all companies run. Enforcing consistent call recording policies across mobile devices users has traditionally been challenging.
The good news is that you can both be compliant and take advantage of productivity and competitiveness benefits of mobility.
Tango Networks' Mobility Solutions implement simple, straightforward recording of all your users' mobile phone communications using the same recording systems you use for landlines.
Our compliant mobile communications solution achieves this by giving you simple control over policy enforcement and call routing of real-time mobile voice and text communications. The policies are executed in the network, not on the phone, so your users can't do an end run around the compliance policy or tools.
And in many cases your users can use the phone's native dialer and enjoy high-quality network-native voice communications, not a clunky over-the-top app with poor, best-effort voice quality.
Our demonstrators will show you how to turn mobile devices into extensions of your existing communications systems, putting mobile control and policy enforcement in the hands of your enterprise IT team.
Mobile-X from Tango Networks is the centerpiece of a wide range of use cases, including Mobile Unified Communications, mobile workforce communications, and programs for remote working, work from home, telecommuting and business continuity.