November 8, 2017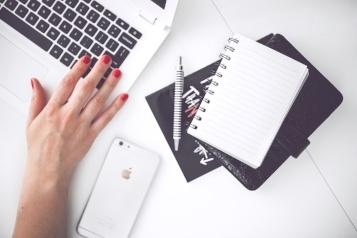 It's the dream: an empowered and effective mobile workforce.
But the reality is that ensuring policy compliance and security for enterprise mobility can be a challenge.
Requirements such as call recording and information handling become an even bigger hurdle when employees use their own personal devices to do their jobs.
Mobile phone usage is nearly universal in the US workforce pool. More than 97% of work-age adults have a cell phone, by some estimates. More households in the US now have mobile phones than have wireline phones, according to US government figures.
As companies implement Bring Your Own Device (BYOD) policies to take advantage of all of those mobile devices, they've improved reachability, flexibility and responsiveness. Workers know and like using their own phones and devices.
But those mobile communications need to meet compliance and security rules that govern your company's information handling practices. If you are in financial services, that might mean recording all the communications related to a financial transaction. If you are in healthcare, that might mean ensuring compliance with privacy and security requirements.
So how do you balance the dream and the reality? How do you have that empowered mobile workforce that is seamlessly following all of your needs with no lapses or violations?
Our Mobile-X enables you to enforce call recording and compliance policies on your employees' communications on their mobile phones.
Mobile-X's mobilized enterprise communications solutions enable you to use your existing communications systems, such as PBXs and UC servers, to extend rich communications applications to your users on mobile phones.
Then the platform enables you to use your existing call recording, archiving, security and other tools to capture and archive the communications your employees make on these devices.
The platform even supports BYOD programs, enabling you to enforce policies and record calls for users on personal devices.
Mobile-X from Tango Networks harnesses next-generation fixed mobile convergence technologies for better mobile communications for the distributed workforce. Now workers anywhere can have seamless corporate communications, including Mobile Unified Communications, work-from-home, remote worker, teleworker, telecommuting, connected worker and business continuity programs.
Contact us today for a personalized demo of how Mobile-X will enable you to make your employees' mobile devices "compliance ready."