April 17, 2017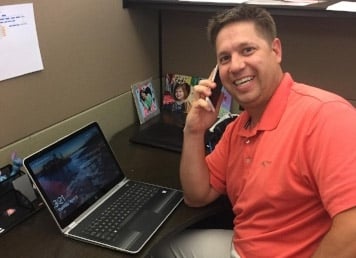 Helping large enterprises improve and protect customer communications is increasingly important as more conversations are happening on mobile devices. At Tango Networks, we're proud of the role our Mobile-X continues to play in that evolution. That's where engineering comes in, and why we brought Michael Wheelock on board as our new Director of Sales Engineering.Michael joins our sales engineering team to help enterprises maximize the value of their mobile communications investments. Mobile-X is built with flexibility, simplicity and connectivity in mind - users have access to powerful business telephony features from the mobile's native dialer, mobile communications are compliant with corporate communication policies, corporate identity is maintained and mobile customer engagement processes are perfectly synced.
Now Mobile-X from Tango Networks is the premier communications solution for companies implementing work-from-home, remote worker, teleworker, telecommuting, connected worker and business continuity programs. The solutions are made possible by the most advanced implementation of fixed mobile convergence technologies for the distributed workforce.
Michael joins us from ConvergeOne – most recently leading MidMarket sales initiatives. In an earlier role, Michael held leadership positions within AT&T's customer service organizations and redefined how technology helps their contact centers.
"I am most impressed with the speed to market and ability to exceed customer expectations. Tango Networks is in a unique position to bridge the gap from digital communications with a mobile workforce, without needing to forklift existing investments."
Michael has a BBA in Management Information Systems from Texas Tech and MBA in International Business from Texas Tech. When he's is not making customer's dreams come true, he can be found on the soccer field helping his three girls reach for the stars or volunteering for community organizations.
Welcome Michael!