April 4, 2022
It's time to "Make Money with Mobile" with the industry's first mobile network built specifically for business.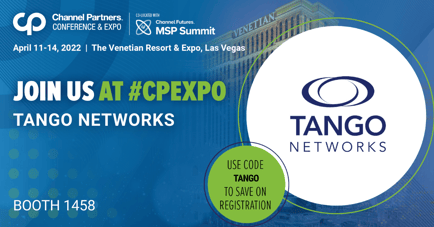 If you are a reseller of communications products and services, meet up with us at the Channel Partners Conference & Expo in Las Vegas next week. You will learn how our Mobile-X service enables our channel partners to generate major new revenue streams with business mobile services.
Join us at Booth 1458 to see how our Mobile-X service delivers native mobile communications that are integrated directly into a corporate Unified Communications platform. If you click here to register with our code TANGO you can get discounts on show registration.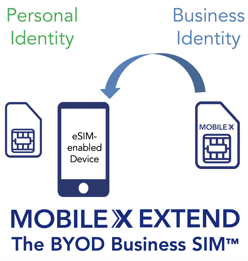 Our service features the industry's most advanced implementation of fixed mobile convergence technology, covered by more than 90 patents.
Mobile-X enables employees' mobile devices to operate just like landline desk phones, with standard business features such as forwarding, hold and conferencing. But it requires no apps or clients on the phone, permitting employees to use their phones' native dialers to activate business features.
Our new Mobile-X Extend offering permits personal BYOD devices to be used for business by automatically maintaining separate and secure identities for business and personal use.
Extend embeds a business line in a personal phone by giving the business secure control over a SIM in a multi-SIM phone. Business calls and texts on personal phones can even be captured and recorded for compliance or quality assurance.
Businesses use Mobile-X for Mobile First and Mobile Only communications, and work-from-home, hybrid and work-from-anywhere flexibility. It brings fully integrated business communications to mobile employees and deskless employees.
Don't miss the opportunity to learn more at Channel Partners! Fill out the form to book a meeting at the show: