October 6, 2021
The world of Work-from-Anywhere has arrived.
Last week, PwC announced that it will permit nearly 40,000 of its United States-based employees to work from anywhere in the continental US.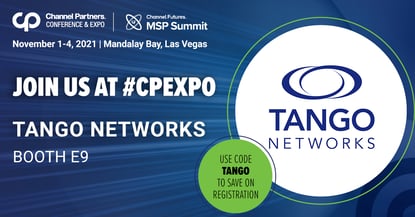 If you are a reseller of communications products and services, how are you taking advantage of the surge in demand for remote business communications solutions?
Meet up with us at the Channel Partners Conference & Expo in Las Vegas to see how our Mobile-X service enables channel partners to "Make Money with Mobile" and deliver Work-from-Anywhere communications solutions.

Mobile-X will expand your communications portfolio to include top-quality, network-native mobile communications that enable any employee in any location to communicate as if they were in the office.
Just like PwC, thousands of companies large and small are offering employees the flexibility to work wherever they like or happen to travel. Mobile phones are the only devices that offer consistent, high quality communications in all settings. Whether employees are working from home, in the office, on the train or in the coffee shop, they first reach for their mobile phones when needing to communicate.
Now you can offer business customers very sticky mobile services that will become their "go to" communications for all employees.
Mobile-X will:
Add a mobile offering to your service portfolio in a completely turnkey way. Mobile-X is integrated out of the box with all major UC platforms.
Extend communications features and control to your customers' mobile phones, including personal BYOD devices. Now you can expand your service portfolio to include your customers' favorite communications tools.
Provide top-performance network-native mobile communications - no messy, over-the-top-apps and no special training needed.
Enable simple mobile call and text recording for compliance or for customer service quality monitoring.
Join us at Channel Partners in Las Vegas, Booth E9, to see Mobile-X for yourself. Just click here to learn more or fill out the form below: